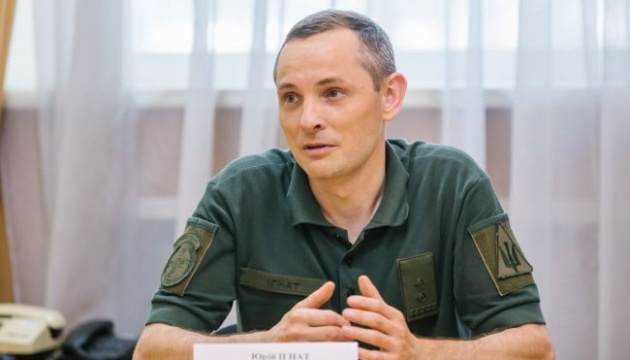 Ukraine needs Gepard, Skynex, similar systems to bolster air defenses – Air Force spox
To bolster its air defenses, Ukraine needs more German-made Gepard self-propelled anti-aircraft guns, Skynex systems, as well as their analogs that can shoot down Shahed attack drones.
Ukrainian Air Force spokesperson Yurii Ihnat said this on Ukrainian television, Ukrinform reports.
"Of course, the Gepard has shown itself to be extremely effective and rational, because the use of ammunition for the Gepard is the use of anti-aircraft guided missiles. It is clear that more of them can be provided to Ukraine. And the question is how many systems like Gepards we can get. Of course, there are analogs of these systems - this issue has been studied for a long time, and negotiations are underway," Ihnat said.
According to him, now the state's top leadership, the command of the Ukrainian General Staff and the Air Force are keeping this topic under close attention.
"We need more such systems, analogs of Gepards. There are even better systems capable of operating quickly in automatic mode, destroying such targets as Shahed drones," Ihnat said.
Asked whether Ukraine is working to obtain Skynex air defense systems, he said: "Of course, we would really like to have them. I know for sure that there is a movement in that direction, but not only them. There are such systems quite a lot. It is clear that advanced technologies are transferred for nothing. Political agreements are needed. Therefore, we expect that there will be more of these systems. The radius of action of such systems is not large, that is, it is like that of the Gepard - up to 4.5-5 km. Of course, these systems are weapons of last resort. If a target is not shot down before, it is clear that they should finish off the target moving toward a certain object. Their goal is to locally protect objects that the enemy is attacking."
Ihnat said that in general, Ukrainian defense forces lack the assets that would allow them to protect the Ukrainian sky and their territory even better.
On the night of October 2 to 3, Ukrainian air defense forces destroyed 30 aerial targets, including 29 enemy Shahed attack drones and an Iskander-K cruise missile.