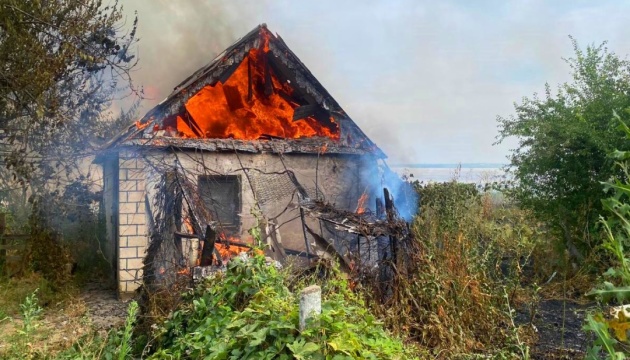 Russians hit Kherson region 80 times in past day, killing two people
Over the past day, the Russian army launched 80 strikes on Kherson region, killing two people.
"Over the past day, the enemy launched 80 strikes, firing 502 shells from mortars, artillery, Grad MLRS, tanks, aviation and UAVs. The enemy fired 60 shells on the city of Kherson," Oleksandr Prokudin, Head of the Kherson Regional Military Administration, posted on Facebook.
According to Prokudin, the Russian military hit the residential neighborhoods of the populated settlements of the region; buildings of educational institutions, a church, a humanitarian headquarters, a shopping center, an auto center, a factory and a critical infrastructure facility in Kherson.
As a result of the Russian aggression, two people were killed and seven more were injured.
As reported, 15% of the territory of the liberated Kherson region has been demined.