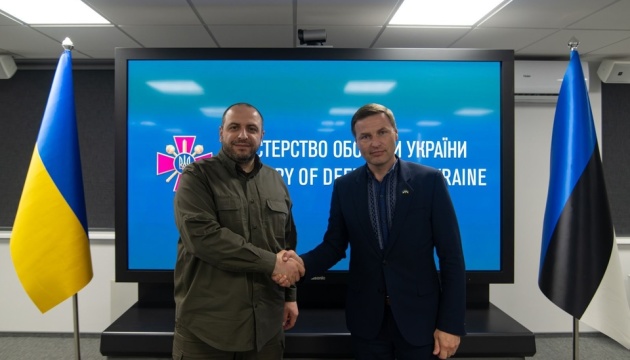 Ukraine, Estonia defense ministers discuss cooperation, assistance to Ukraine
Defense Minister of Ukraine Rustem Umerov discussed further cooperation and assistance to Ukraine with his Estonian counterpart Hanno Pevkur, who is visiting Ukraine.
According to the Defense Ministry of Ukraine, Umerov thanked Pevkur for Estonia's unwavering support for the sovereignty and territorial integrity of Ukraine, large-scale support during Russia's full-scale war.
"I thank the entire Estonian people for their constant and sincere assistance to Ukraine. We always feel your support on the diplomatic, political, and economic fronts. We highly appreciate everything that Estonia is doing for us in this difficult time of the war," Umerov emphasized.
The foreign delegation was briefed about the current situation on the battlefield and urgent defense needs of Ukraine. The parties discussed in detail the prospects of military cooperation, particularly the implementation of bilateral projects to strengthen the capabilities of the Armed Forces of Ukraine.
The delegation of the Estonian Defense Ministry and representatives of the Ukrainian Defense Ministry honored the fallen Ukrainian soldiers and laid flowers at the Wall of Remembrance on Mykhailivska Square.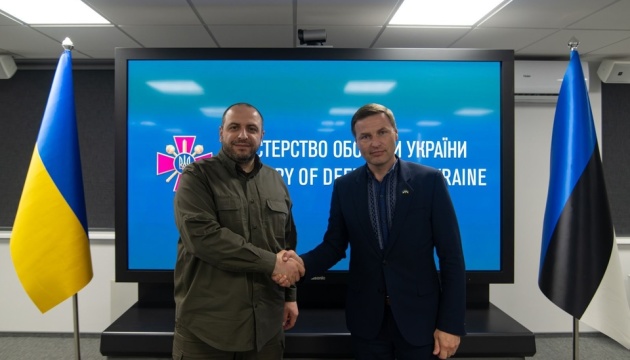 As part of the visit, the foreign guests also visited the towns of Kyiv region suffered from the Russian invasion.
As reported by Ukrinform, President Volodymyr Zelensky discussed the situation on the battlefield and the needs of Ukrainian defenders with Minister of Defense of the Republic of Estonia Hanno Pevkur, who is visiting Ukraine.