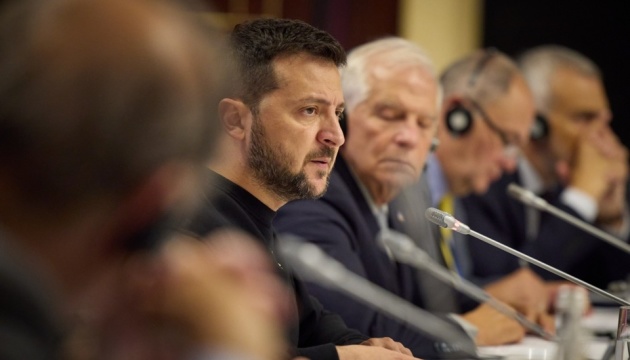 Zelensky: Several Patriot systems in southern Ukraine can make Russian terror meaningless
Ukrainian President Volodymyr Zelensky has called on European partners to intensify the provision of air defense systems to Ukraine for protection against Russian attacks this winter.
He said this in his remarks at a meeting of foreign ministers of EU member states in Kyiv on Monday, October 2, Ukrinform reports.
"It is also very important to maximize the reinforcement of Ukraine's sky shield in the run-up to winter. The air defense systems our country received, such as Patriot, IRIS-T, NASAMS and others, are already playing a positive role and saving lives. We need more of these systems – in particular, a few Patriots for the protection of our southern regions can fundamentally change the situation and to a large extent make Russian terror meaningless," Zelensky said.
On October 2, Kyiv hosted a visiting meeting of the EU Foreign Affairs Council chaired by EU High Representative for Foreign Affairs and Security Policy Josep Borrell.
Borrell visited Odesa on September 30.