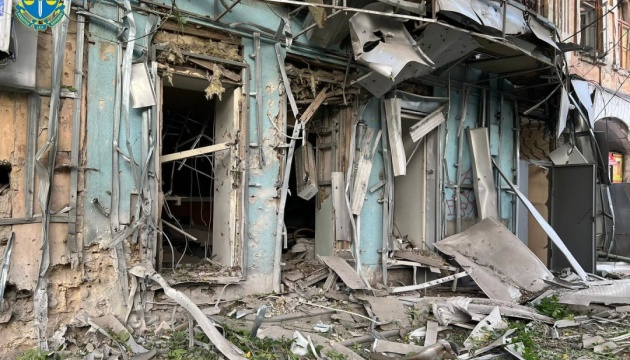 Woman and two children injured in Kherson as result of shelling
Two children and their mother were injured in Kherson as a result of a nighttime enemy shelling.
The Office of the Prosecutor General reported this on Facebook, according to Ukrinform
Under the procedural guidance of the Kherson District Prosecutor's Office, a pre-trial investigation was initiated in criminal proceedings over violation of the laws and customs of war (Part 1 of Article 438 of the Criminal Code of Ukraine).
According to the investigation, on October 1, at about 11:40 p.m., the Russian military once again shelled residential areas of Kherson.
The artillery shelling caused a fire in a private house.
A 13-year-old girl sustained moderate injuries, and her 12-year-old sister was diagnosed with an acute stress reaction due to the shelling. The girls' mother also sustained shrapnel injuries.
The victims of the shelling were in their homes.
All night and in the morning on October 2, the invaders were shelling the central part of Kherson, the Prosecutor General's Office emphasized.
Houses, outbuildings, a church and other civilian objects were damaged.
As reported, in the morning on October 2, the Russian army shelled the center of Kherson. A fire broke out at the site of the hit.