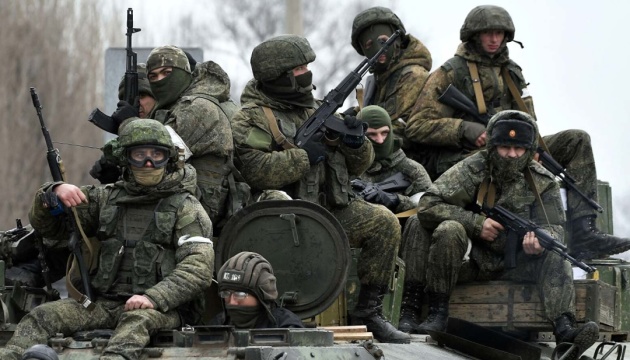 Russian 25th army fully staffed, takes up positions near Kreminna – Yevlash
Russia's 25th combined arms army has been fully staffed to the number of 17,000 personnel and took up positions near Kreminna in Luhansk region.
"The 25th army has already been fully staffed, its number has grown. If earlier we talked about 12,000, now its number is 17,000. They took up positions near Kreminna," Illia Yevlash, head of the press service of the Eastern Group of the Armed Forces of Ukraine, said during the United News telethon, reports Ukrinform.
According to him, the main part of the personnel of the 25th army was made up of invaders recruited under a contract or those transferred from other Russian units.
Yevlash recalled that Russia's 25th army had replaced the enemy's 41st army and the 76th division in this direction, which, according to him, were already affected quite badly thanks to the skillful and successful work of the Ukrainian defense forces in this direction.
According to the Eastern Group spokesman, the main task of the Russian 25th army is to hold the direction, they do not conduct assaults yet, but the enemy is actively using aviation, and the artillery has been withdrawn to a maximum distance in order to protect it from the strikes by the Ukrainian troops.