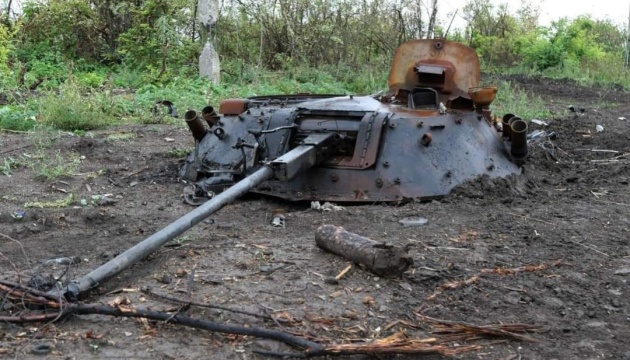 Enemy loses 20 military equipment units in Tavria direction
Over the past day, the Russian invaders lost almost 250 people killed and wounded and 20 units of military equipment in Tavria direction.
"The combat work of the defense forces continues in Tavria direction. In total, over the past day, the enemy attacked our positions 23 times and launched 717 strikes, 23 airstrikes," General Oleksandr Tarnavskyi, commander of the Tavria operational and strategic group of troops, posted on Telegram late Saturday evening.
At the same time, the artillery units of the defense forces of Tavria direction performed 1,236 fire missions during the day.
Over the past day, the enemy lost 248 people (84 killed, 163 wounded, 1 captured).
According to Tarnavskyi, 20 units of enemy military equipment were destroyed, in particular, one tank, three combat fighting vehicles, eight artillery systems and mortars, one anti-tank system, four UAVs, three vehicles, three ammunition depots.
As reported, the Ukrainian troops have already eliminated about 278,130 Russian aggressors since February 24, 2022.
Photo: General Staff of the Armed Forces of Ukraine