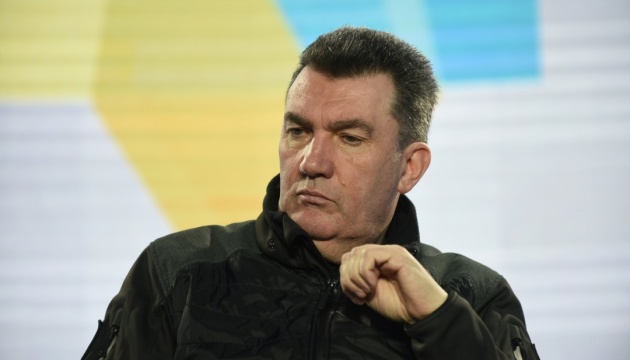 Transfer of Iranian missiles to Russia not to increase threat level for Ukraine - Danilov
The potential delivery of Iranian hypersonic missiles to Russia will not change the level of threats to Ukraine.
Oleksiy Danilov, Secretary of the National Security and Defense Council, spoke of this on Ukrainian Radio, commenting on the recent report by the Institute for the Study of War, which points to such a possibility, Ukrinform reports.
"The fact that Iran plans to send Russia its missiles indicates that Russia does not have the ability to resolve the issue with Ukraine on its own. The Russian Federation is turning to a country that has been under sanctions since 1979," Danilov said.
He added that Ukrainian intelligence agencies are monitoring these developments together with partners and are working in this direction: "This will not increase the level of threats to our country because this level has never decreased since February 2014."
As Danilov said, Russia cannot defeat Ukraine on the battlefield, so it seizes all available opportunities to strengthen its position. In particular, it is about malign psyops: "When Russia starts stirring up the information space with narratives that some countries are tired of aiding Ukraine, this is not true," he emphasized.
"Our country has recently been visited by Stoltenberg and defense chiefs from Great Britain and France. This is a clear confirmation that we will not be left alone to deal with the aggressor," Danilov emphasized.
As Ukrinform reported earlier, NATO Secretary General Jens Stoltenberg, as well as the British and French defense ministers, visited Ukraine on September 28.