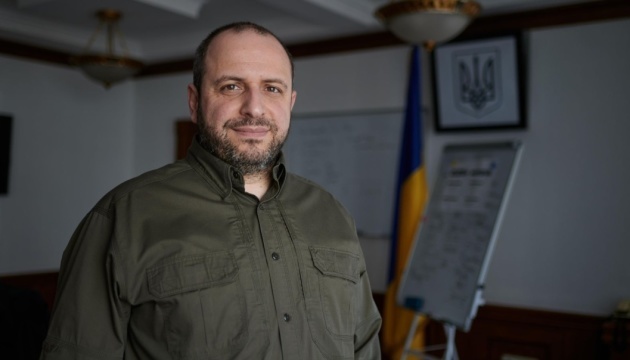 Umerov's team: what is known about three new deputy defense ministers?
In general, their reputation is positive: they are professionals known in their respective fields. Now it's time to back it up with concrete actions
On September 27, the Cabinet of Ministers of Ukraine approved three deputies to Rustem Umerov, the head of the Defense Ministry. They are: Yuriy Dzhyhyr, Natalia Kalmykova and Kateryna Chernogorenko.
"The main priority for the new team members is our soldiers, their lives, health and dignity. Our most important task is to ensure respect for the dignity of soldiers in all interactions with the state," the Defense Minister wrote on his Facebook page.
So, what is known about the three?
Who are they and what areas will they be responsible for at the Ministry of Defense?
Natalia Kalmykova has been working as the executive director of the Ukrainian Veterans Fund since 2021. She held the positions of product manager at Delta Medical PoE (June 2008 - May 2017), head of the military department at the CO ICF "Come Back Alive" (June 2017 - January 2021), and gender adviser to the Commander of the Land Forces of the Armed Forces of Ukraine (June 2021 - November 2021). In 2015, she ran for the Vinnytsia City Council as a candidate of Civic Position. Natalia will be Umerov's deputy for social issues.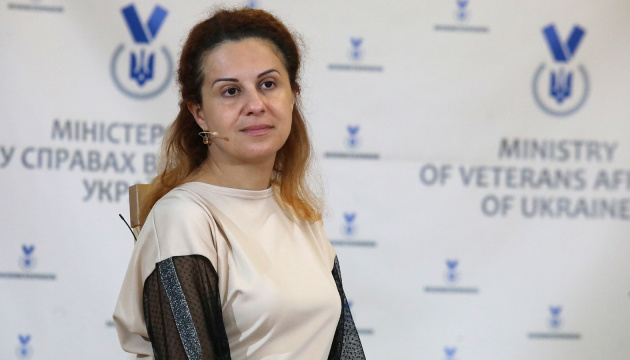 Priority areas of work:
people - reform of personnel policy, development of an effective human potential management model, digitalization of processes, creation of the Armed Forces of Ukraine employer brand.
military personnel in civilian life - adaptation of the military, state guarantees, mental health system, building reserve forces from veterans.
military medicine - digitalization and reform of the military medical commission, changing approaches to tactical medicine training, no compromises on the quality of military first aid kits, building a new model in the military medicine system (from turnstiles and evacuation vehicles to disease treatment and prosthetics).
"Her expertise will help our soldiers feel protected and important to the state," says Rustem Umerov.
Kateryna Chernogorenko is known as the head of the "Army of Drones" project. Since 2018, she has been the project coordinator of eMalyatko electronic services, e-sick leave, and the introduction of COVID certificates at Diia. She will be responsible for the digital transformation of the Ministry of Defense, replacing Vitaliy Deynega.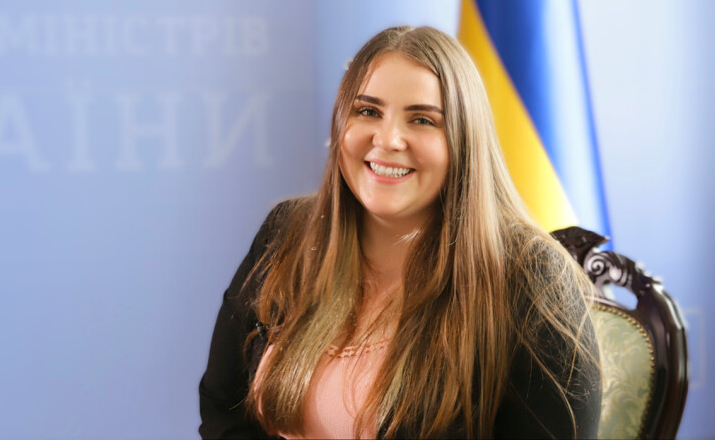 Priority areas of work:
People: implementation of the personnel records system for military personnel, digitalization of medical and psychiatric clinics and hospitals,
e-military card.
Technology: focus on combat systems, introduction of a unified design code and integration into the ecosystem.
full implementation of Delta, legalization and development of Kropyva and eRocket, modernization of Pokrova and Dzvon.
processes: abolition of paper reporting, digitalization of supply chains and recruitment systems. Introduction of realistically trackable metrics in reporting.
Umerov: "Her experience will help implement all the changes that will affect the effectiveness of Ukrainians on the battlefield and introduce a transparent recruitment system for the Defense Forces."
Yuriy Dzhyhyr previously served as Deputy Minister of Finance of Ukraine under Oksana Markarova. During 2001-2018, as part of a number of international development projects, he developed and provided expert support for public finance reforms and financing of social sector programs in Ukraine, as well as in Kyrgyzstan, Tajikistan, Kazakhstan, Kosovo, and countries in East Asia and Oceania.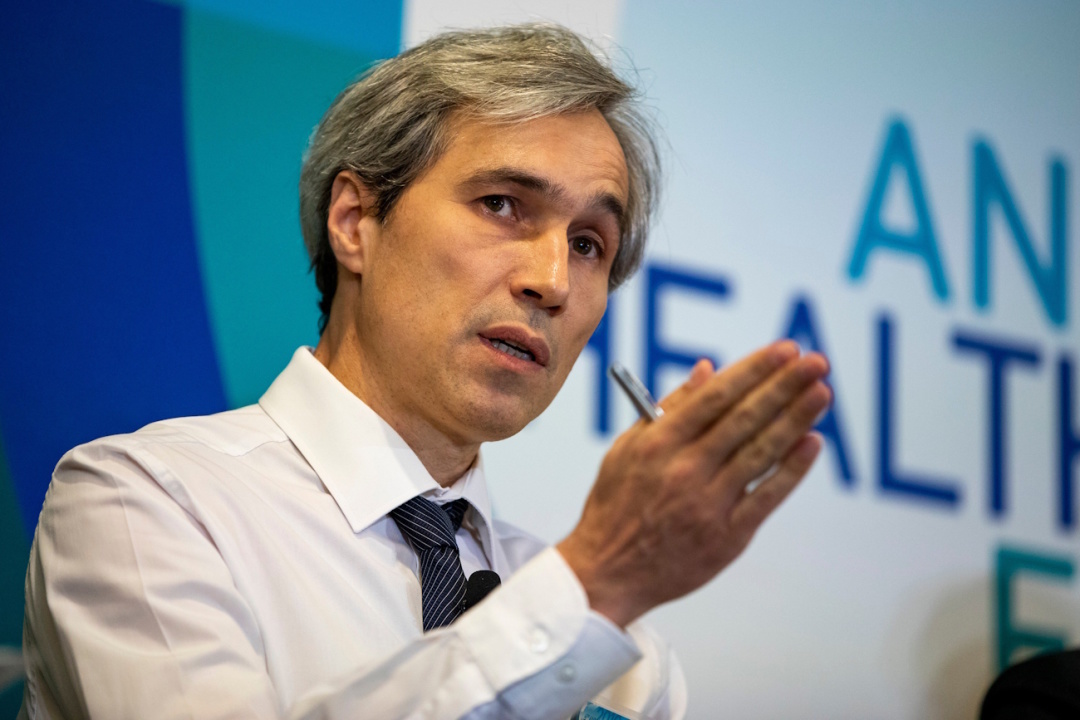 In 2015-2018, he worked as a freelance adviser to the Minister of Finance of Ukraine, providing support in the field of fiscal decentralization and healthcare financing, and in 2016-2018, he worked as a freelance adviser to the Acting Minister of Health of Ukraine, working on the development and implementation of healthcare financing reform in Ukraine. He is fluent in English. At the Ministry of Defense, he will be in charge of the financial sector.
Priority areas of work:
budgeting
financial control
resource management;
analytics, audit to prevent corruption.
Umerov: "His experience will help to achieve zero tolerance to corruption, development of the Ukrainian military-industrial complex and efficient allocation of resources."
Expert assessment: what exactly do we expect from the new appointees?
"There is a logical process, the new minister came with a new team. They have several things in common: they are professionals, well-known in their respective fields and, at the same time, not too public. The general public does not know the newly appointed deputies. And these are exactly the same features that Rustem Umerov has," political expert Yevhen Savisko commented to Ukrinform.
According to him, the Minister of Defense decided to make the department entrusted to him work as efficiently as possible and without unnecessary publicity. And this is very good.
"Everyone is tired of talkers," the expert added.
Our interlocutor says that Yuriy Dzhyhyr is a financier well known in the West, especially in the United States, who worked in Oksana Markarova's team when she was Minister of Finance.
"Perhaps it was she who lobbied for his appointment, because Ms. Ambassador of Ukraine to the United States shows maximum efficiency, and without any scandals. To work like this, you need to be a really influential person for the American establishment and on Bankova Street in Kyiv. This is a rare symbiosis for Ukrainian diplomats," emphasizes Mr. Savisko.
The appointment of Natalia Kalmykova shows that although Vitaliy Deinega left the ministry, a person from the foundation he created came in.
As for Kateryna Chernogorenko, she is a member of Mykhailo Fedorov's team: "It is logical that she will be responsible for the digital transformation of the Defense Ministry. As we can see, all three deputies have personal influential lobbyists in addition to their proven professionalism. It will be interesting to see who else will come to the ministry and whether they will be Umerov's personal creatures."
At the same time, it is too early to talk about the effectiveness or otherwise of the new deputies, the political expert believes. After all, they need time to get used to the new place, to understand what is needed to fulfill new tasks.
"The new deputies will be accompanied by their team members. The success of the entire ministry will depend on how they work and whether they find a common language with the old-timers of the ministry," says Savisko. - The first results of the new team of the Ministry of Defense can be analyzed and discussed no earlier than early December. By that time, other deputy ministers and the ministry's state secretary will have been appointed."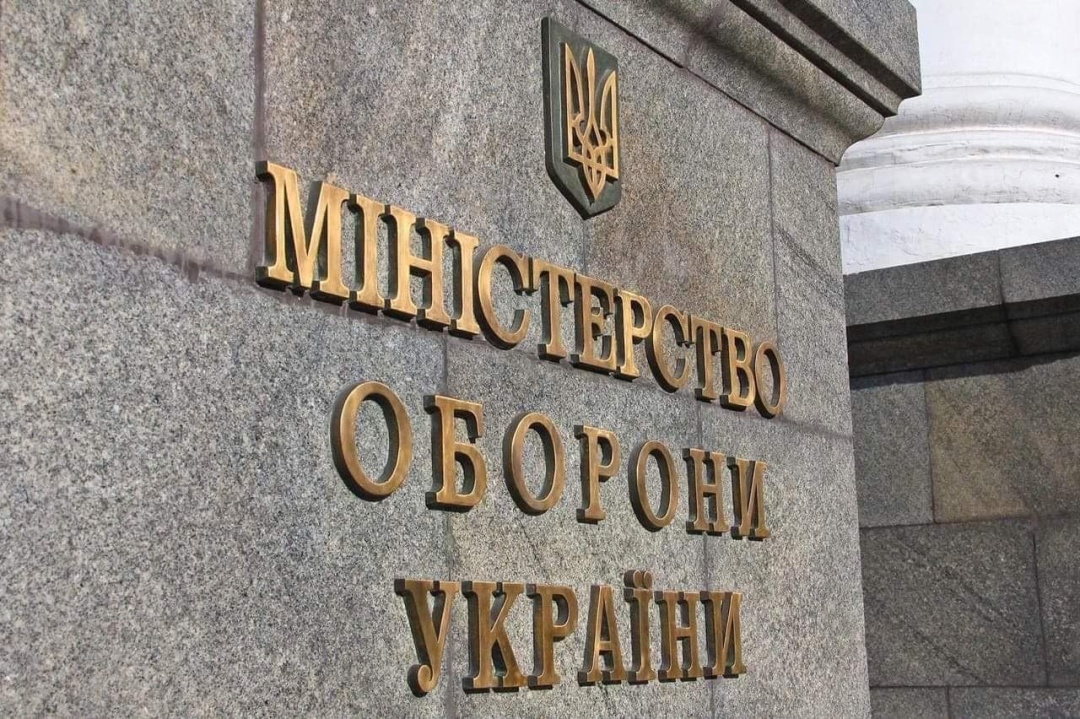 Diplomat Vadym Triukhan singled out Yuriy Dzhyhyr, whom he has known for more than 20 years.
"He is a professional, and there are few of them in Ukraine. He has worked for foreign governments, helped to reform the financial systems of those countries that are commonly called the "third world." Dzhyhyr also worked in the civil service, which means he won't have to get into business for a long time, and he will be able to work effectively in his new position right off the bat. This is definitely a plus not only for the Ministry of Defense, but for the state as a whole," says Mr. Triukhan.
In general, he positively assesses the appointment of the above three as Umerov's deputies, because these people will be in charge of the areas in which they have real experience.
"This is a plus for Umerov and President Zelensky. There are chances for a reboot of the department, which has a not-so-pleasant trail behind it. Frankly speaking, at first I was very surprised and alarmed that the new head of the Defense Ministry dismissed all the deputies, effectively beheading a department that is extremely important for the country."
According to him, there were serious fears that institutional memory would be damaged in this way.
"The dismissal of Vitaliy Deynega, a person from the public sector with a good background and reputation, who, in fact, did not even have time to work properly in his position, looked especially strange. However, it is likely that by accepting the ministerial post, Umerov managed to negotiate with Zelensky that he would receive complete carte blanche to change the entire horizontal of the middle management. Therefore, this is an extremely positive decision, in my opinion. I can only wish all three of them to show decent results in these positions."
However, if they fail to establish an algorithm of actions at the level of department directors and their deputies
"It will be quite difficult for Umerov and the aforementioned three to show results. After all, it's not enough to just appoint three deputies, but there must be a next step, which is to reconstruct the entire structure of the Ministry so that it becomes a real center for defense policy making, and not some kind of competitor to the Commander-in-Chief or commanders in the areas, as it was, unfortunately, the case."
So what are the expectations?
"We expect the key things from the three deputies: transparency, professionalism, absence of scandals, fulfillment of the entire range of tasks related to improving the state's defense capability and providing the Ukrainian army with everything necessary to win the war against Russia. This is not an easy task. But there are reasonable grounds to hope that they will succeed."
Speaking about the nomenclature and specific tasks, Mr. Triukhan points out that one of the deputies has a lot of experience in this area.
"She worked on the "Army of Drones" project. So her task is to establish effective work on the production, certification and shipment of drones to the troops. We are talking about different types of drones, both for reconnaissance and for strikes, including kamikaze drones. We want these drones to be able to hit at a range of 15-20 kilometers and to reach the enemy several hundred kilometers or more. This will be one of the priority tasks."
In addition, there are other tasks that Minister Umerov clearly outlined during the 15th meeting in the Ramstein format.
"The deputies will be working on these tasks from two perspectives, namely, from the perspective of obtaining additional arms supplies from our Western partners and from the perspective of establishing production in Ukraine and joint production with our allies abroad," said Vadym Triukhan.
In his turn, Pavlo Lakichuk, Head of Security Programs at the Center for Global Studies "Strategy XXI", first of all singled out Natalia Kalmykova. In his opinion, her professional qualities and acquired knowledge and skills correspond to the functional responsibilities that will be assigned to her.
"By the way, I have no complaints about former Deputy Minister Vitaliy Deinega. In my opinion, he would also be able to work effectively in the area assigned to Natalia," the military expert says. - As for the position of Deputy Minister of Defense for Digital Development, Digital Transformation, and Digitalization, which Vitaliy held and which Kateryna Chernohorenko took over, I think more specific knowledge is needed. Because the digital transformation of the Armed Forces is not a "State in a smartphone" for the military... First of all, it should be about something else. I hope Kateryna knows this too. And the IT coalition announced by the Ukrainian delegation at the last Ramstein will work and produce results. This is very important."
As for the new deputy minister for financial activities, Mr. Lakiychuk calls this appointment "a very important step."
"I don't know who Yuriy Dzhyhar is, but his resume gives me hope that he will do a good job in this "firing squad" position. Good luck to everyone," the expert added.
So, what can we expect from the "new wave" in the Defense Ministry?
"The new minister has already answered: "The main priority is our soldiers, their lives, health and dignity." However, not only the health and dignity of our soldiers, which is really important, depend on the effective work of the Ministry of Defense. The main function of the Ministry of Defense in times of war is to ensure the functioning of the Armed Forces, their combat capability and combat readiness, mobilization, etc. This is a much broader range of issues. To implement them, and without shameful corruption scandals, is the main task of the Ministry. I want the work of the new deputy ministers to be professional and aimed at solving the urgent problems facing the defense sector. I want the new officials to be guided by this in their high positions, and not by any other motives. This is how it should be," summarized Pavlo Lakiychuk.
Myroslav Liskovych, Kyiv