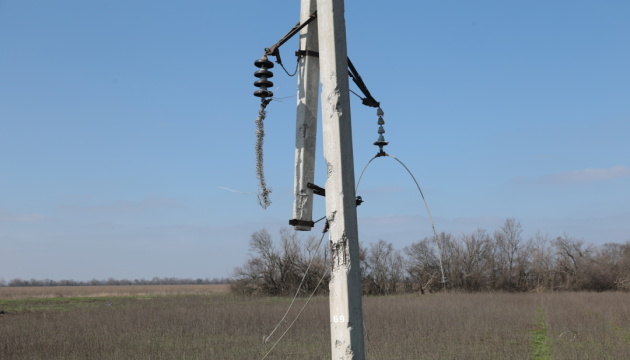 Two mines in Donetsk region lost power due to shelling
Due to Russian shelling in the Donetsk region, two mines were cut off from power, leaving 23,000 residents of Toretsk without electricity.
This was reported by the Ministry of Energy, according to Ukrinform.
"In the Donetsk region, two 110 kV overhead power lines were damaged by shelling, which led to the de-energization of two 110 kV substations. This left 23,000 residents of Toretsk without electricity. In particular, two mines, one of which had workers underground, lost power," the statement said.
It is noted that the mines and some household consumers have already been supplied with power, and repair work on the lines is ongoing.
Some consumers in the Zaporizhzhia, Sumy, Kharkiv, Kherson, and Chernihiv regions also remain without power due to the hostilities.
More than 2,000 consumers in Kherson remain without power after the flood. Repair work has been slowed down by shelling.
Gas supply to about 1,000 customers in Bila Tserkva district of the Kyiv region was cut off due to technological issues. Repair work to restore gas supply is ongoing.
As reported, over 47 thousand consumers were left without power supply in the Lviv region as a result of a 110 kV power line being disconnected for technological reasons.