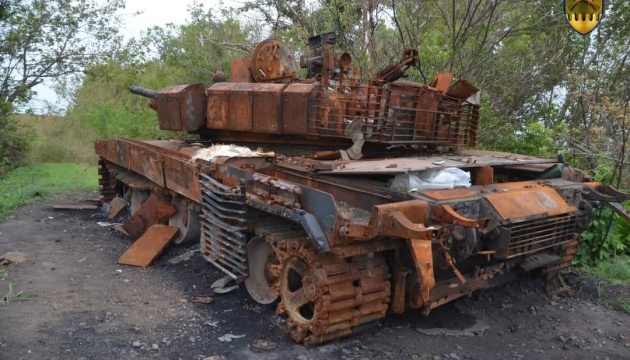 Russian military death toll in Ukraine rises to about 276,990
The Armed Forces of Ukraine eliminated about 276,990 Russian invaders in Ukraine from February 24, 2022 to September 27, 2023, including 320 invaders in the past day alone.
The General Staff of the Armed Forces of Ukraine said this in a post on Facebook, according to Ukrinform.
The Ukrainian defenders have also destroyed 4,675 enemy tanks (+3 in the past day), 8,950 armored combat vehicles (+4), 6,337 artillery systems (+38), 792 multiple launch rocket systems, 534 air defense systems (+1), 315 aircraft, 316 helicopters, 4,948 unmanned aerial vehicles (+24), 1,529 cruise missiles, 20 warships/cutters, 1 submarine, 8,792 motor vehicles (+29), and 927 special equipment units (+2).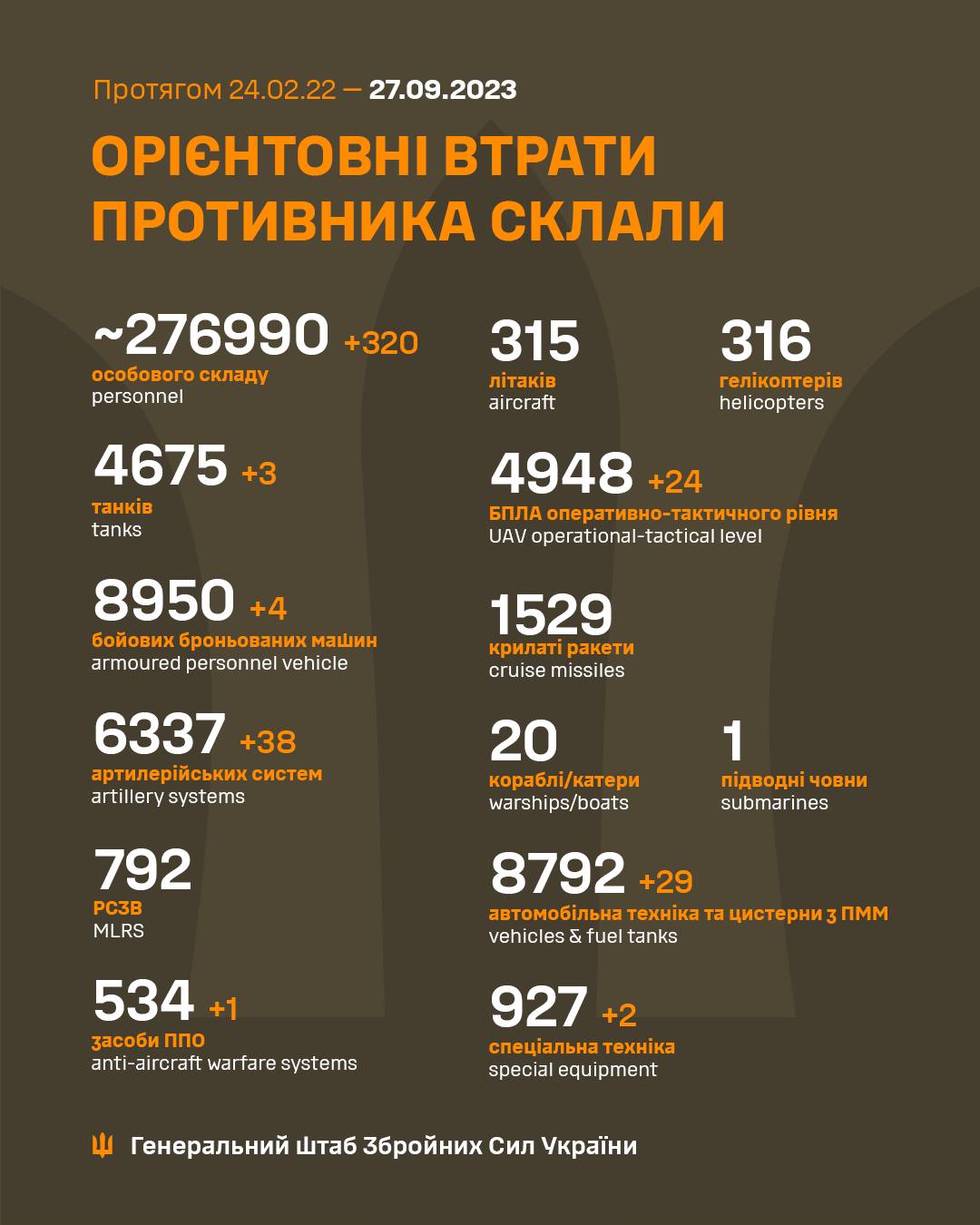 The data are being updated.
As reported, the Air Force of the Defense Forces of Ukraine launched 12 strikes on Russian personnel, weapons and military equipment clusters in the past 24 hours.