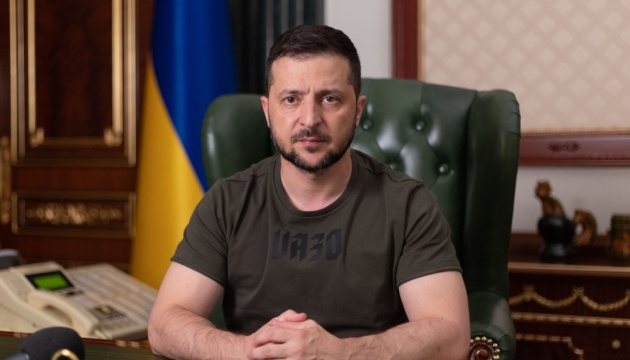 President Zelensky holds Supreme CinC Staff meeting
Ukrainian President Volodymyr Zelensky has held the first regular meeting of the Staff of the Supreme Commander-in-Chief upon returning from his working trips abroad. The meeting was dedicated to the situation on the battlefield, domestic arms production, and the condition of the Russian army.
The relevant statement was made by Ukrainian President Volodymyr Zelensky on Telegram, an Ukrinform correspondent reports.
"The first meeting of the Staff of the Supreme Commander-in-Chief upon returning from a lengthy working trip. Detailed reports. Commander-in-Chief Zaluzhnyi, Main Intelligence Directorate Chief Budanov – on the operational situation on the battlefield and the enemy's plans. The commanders of operational and strategic groupings of troops, Syrskyi and Tarnaavskyi – on progress in specific offensive and defensive operations in their sectors. Minister Umerov – on frontline supplies," Zelensky wrote.
The Head of State also heard a report by Ukrainian Strategic Industries Minister Oleksandr Kamyshin regarding the measures intended to increase domestic arms production volumes, namely unmanned aerial vehicles.
In addition, Ukrainian Foreign Intelligence Service Head Oleksandr Lytvynenko briefed President Zelensky on the current state of the Russian army and development prospects of Russia's military and industrial complex.
A reminder that, on September 18-21, 2023, Ukrainian President Volodymyr Zelensky was paying a visit to the United States. After that, he also visited Canada.