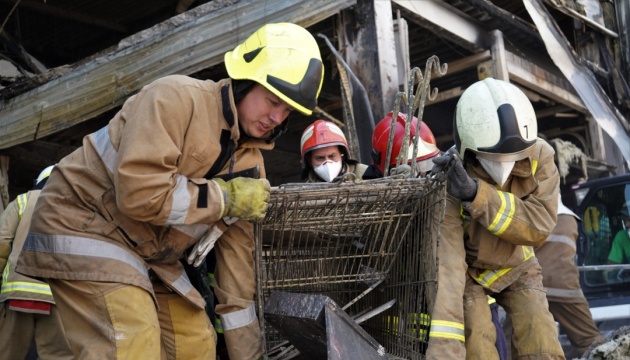 Missile attack on Kremenchuk: Number of injured rises to 55, including 6 children
The number of injured in a Russian missile attack on Kremenchuk on September 22 has increased to 55 people, including six children. All the injured will receive financial assistance from the town.
"As of today, there are 55 injured people in Kremenchuk, six of whom are children," Kremenchuk Mayor Vitaliy Maletskyi posted on Telegram.
Maletskyi noted that 19 people, including one child, were receiving inpatient treatment in town hospitals. Everyone is provided with the maximum medical assistance, patients are provided with everything they need.
The mayor added that the town council would provide financial assistance to all victims. All those who were hospitalized will receive UAH 25,000 each, those who suffered minor injuries and are treated on an outpatient basis – UAH 10,000 each.
As reported, Russian troops launched a missile attack on Kremenchuk, Poltava region, on the evening of September 22. One person was killed.