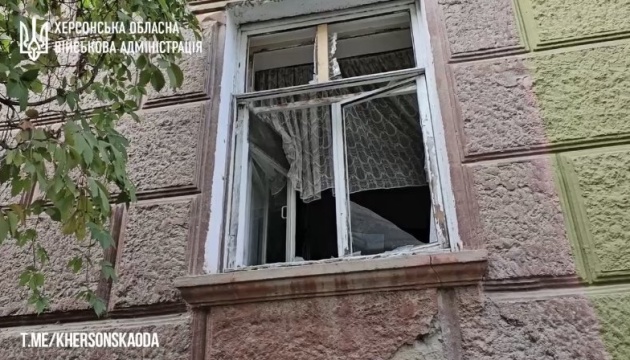 Kherson RMA shows consequences of Russian airstrike on enterprise
Windows in nearby houses were broken, and the entire street was littered with glass after an airstrike on an enterprise in Kherson city.
"The windows in the houses were broken. The whole street is littered with glass. People are gradually recovering from what they experienced and start to clean up," Oleksandr Prokudin, Head of the Kherson Regional Military Administration, posted on Facebook.
Prokudin showed the consequences of an airstrike on an enterprise in Dniprovskyi district of Kherson city.
As reported, the Russian invaders hit the industrial zone in Dniprovskyi district and civilian infrastructure in Korabelnyi district of Kherson city with aerial bombs.
In Kherson, a female security guard was injured in an aerial bomb attack on the enterprise.
Video: Facebook, Oleksandr Prokudin