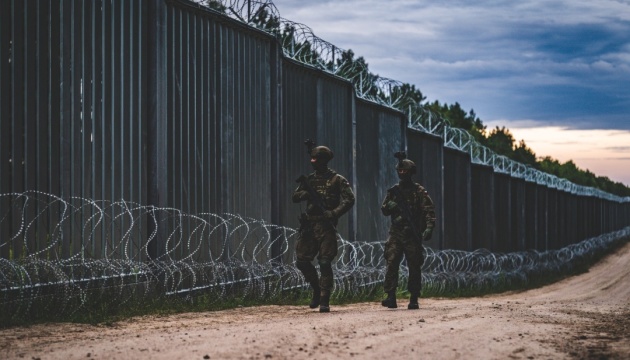 Polish forces thwart another attempt by crowd of migrants to break through border from Belarus
The Ministry of National Defense of Poland showed another attempt by a group migrants to break through the country's border from neighboring Belarus.
The corresponding video clip was posted on X by the ministry's press service, Ukrinform reports.
Ataki na polską granicę, prowadzone ze strony Białorusi, miały zdestabilizować sytuację w Polsce 🇵🇱oraz zagrozić bezpieczeństwu Polaków. Dzięki wzmocnieniu obecności #WojskoPolskie na granicy plan Rosji i Białorusi się nie powiódł. pic.twitter.com/EoHDN0Px5F

— Ministerstwo Obrony Narodowej 🇵🇱 (@MON_GOV_PL) September 24, 2023
"Attacks on the Polish border, carried out by Belarus, were aimed at destabilizing the situation in Poland and threatening the security of Poles. Due to the increased presence of the Polish Army on the border, the plan drawn by Russia and Belarus failed," the report reads.
As Ukrinform reported earlier, since early September, 195 attempts to illegally cross the Belarusian-Polish border have been recorded.