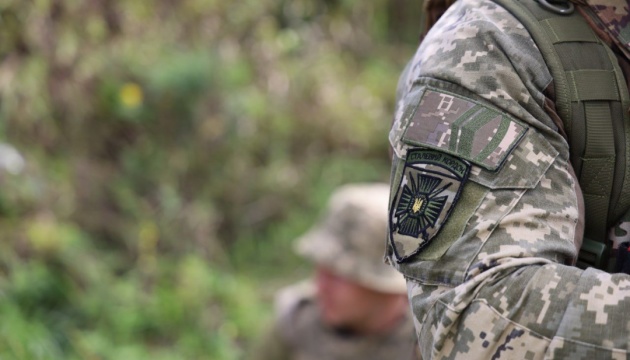 Situation most tense on Ukrainian-Russian border - border guards
The State Border Guard Service spokesperson Andriy Demchenko has commented on the latest developments on Ukrainian borders.
The official spoke on the air of the national telethon, Ukrinform reports.
"Each section (of the border - ed.) has its own features. But the most tense and difficult situation is on the border with Russia, where the enemy, unfortunately, continues its strikes targeting Ukrainian territory every day, as well as periodically trying to deploy their subversive and reconnaissance groups to expose the location of our military units," he said.
According to Demchenko, fortunately, Ukrainian soldiers detect such recon groups and engage them, forcing them back across the border.
"Also, fortunately, we do not record that any Russian forces across the border with Chernihiv, Sumy, and Kharkiv regions that would be sufficient to go for another invasion attempt. But, of course, the enemy keeps certain forces there, including those that shell the Ukrainian territory," the spokesman said.
He noted that the situation on the border with Belarus is fully controlled by Ukraine's military and border guards.
"Other elements of Ukraine's security and defense forces re also being reinforced - these are the Armed Forces and the National Guard. The guys perfectly understand what's on the other side of the border and are ready for any developments. I can say that the Russian Federation does not have sufficient forces on the territory of Belarus to go for another incursion or resort to anything to inflame the situation at the border," Demchenko informed.
The spokesman assured that everything that happens on the other side of the border – in both Belarus and Russia - is closely monitored by intelligence units in order to analyze and understand how threatening the situation is for Ukraine at the moment.
As reported earlier, on September 22, the spokesman for the State Security Service said the active phase of military exercises was expected to be held on Belarusian soil but it's only Belarusian units that will take part in them.