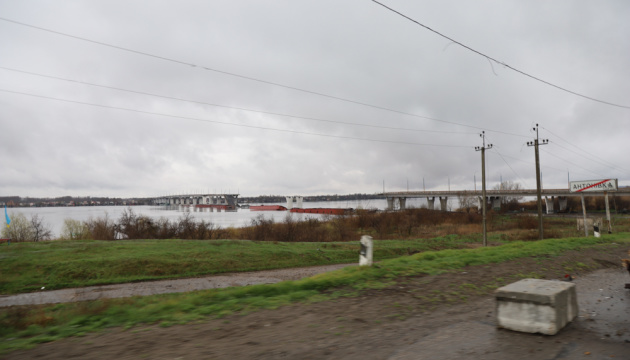 Invaders intensify airstrikes on Kherson region – Operational Command 'South'
In Kherson region, Russian troops intensified airstrikes: guided aerial bombs are dropped on front-line areas, civilian gathering places are attacked with FPV drones.
"In Kherson region, the enemy attacks with aviation intensively... In recent days, they have become extremely active, very powerful strikes are launched, group raids. During the day, we record more than 20 guided aerial bombs dropped on Beryslav and Kherson districts," Natalia Humeniuk, head of the joint press center of the Operational Command "South", said during the United News telethon, an Ukrinform correspondent reports.
According to her, KAB bombs with a capacity of 500 kg in TNT equivalent have a very high destructive power, they destroy agricultural lands and places where grain is stored.
"They [Russians] use both tactical aviation and drones – not only combat ones but also FPVs which can carry cluster munitions. They actually drop them in places where people gather, where humanitarian aid is given, where humanitarian headquarters gather or people are just going home from work," Humeniuk noted.
The spokeswoman links the intensified air attacks with the fact that the Ukrainian army knocks the occupiers' artillery forces out of the left bank of the Dnipro River in Kherson region.
At the same time, according to her, the enemy more often uses missile weapons, combat and reconnaissance drones to launch strikes on Mykolaiv and Odesa regions. The enemy activity in the south is concentrated on objects of industrial and grain infrastructure.
Photo: illustrative, most.ks.ua