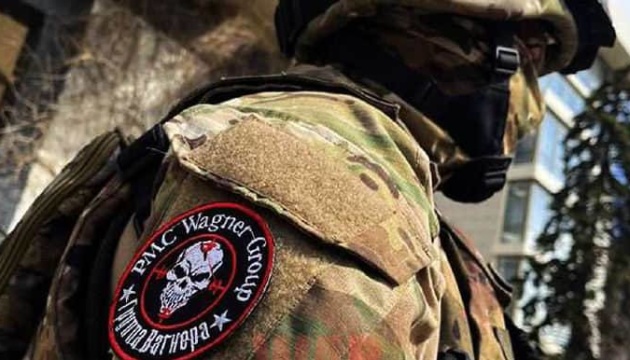 ISW: Wagner forces returning to fight in Ukraine will unlikely change situation on front line
Some Wagner Group fighters are likely returning to fight in the ranks of the Russian occupation army in Ukraine. However, the mercenaries will not be able to help the invaders change the situation in their favor on the front line.
The Institute for the Study of War said this in a new report, Ukrinform reports.
"Disjointed Wagner Group contingents reportedly returning to fight in Ukraine are likely to have a marginal impact on Russian combat capabilities," the report said.
According to ISW analysts, Wagner mercenaries will unlikely influence Russian combat capabilities without bringing the full suite of effectiveness Wagner had had as a unitary organization under financier Yevgeniy Prigozhin's and founder Dmitry Utkin's leadership.
The ISW cites a statement by the former head of the Luhansk Regional Military Administration, Serhii Haidai, on September 23, that Wagner personnel are operating in the Luhansk region and across different sectors of the front line.
Haidai also stated that he did not know the number of Wagner personnel or the organization under which these Wagner personnel are operating in Ukraine.
A Wagner-affiliated source claimed that about 500 Wagner personnel including those who refused to participate in the Wagner rebellion on June 24 have joined a new unspecified organization organized by the former Wagner personnel department head and will likely return to Ukraine to fight on the southern flank of Bakhmut.
ISW previously observed reports that the Wagner personnel department head (previously referred to as Vadim V. "Khrustal") is attempting to recruit Wagner fighters for a new PMC for operations in Africa.
"These reports indicate that Wagner forces are fragmented and are unlikely to organize into a cohesive fighting force or have an impact on Russian combat capabilities if they return to fighting in Ukraine," the report said.