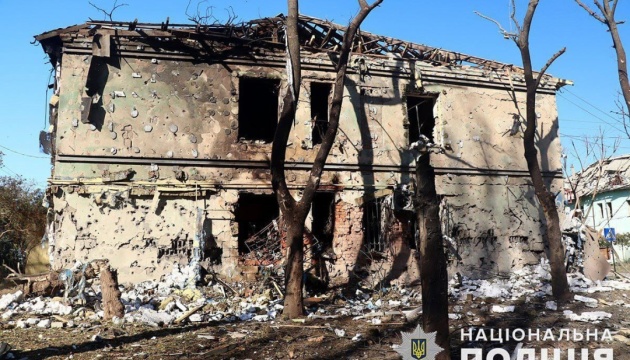 Shelling of Kurakhove: 16 injured, including a policeman
Fifteen civilians and a policeman were injured in a Russian attack on Kurakhove, Donetsk region.
"Yesterday, September 21, at 22:20, Russian troops launched two strikes from the Iskander missile system on a residential neighborhood in the center of the town. As a result of the attack, 15 civilians aged from 43 to 77 were injured. Six women and nine men were among them. An officer of the Kurakhove police department was also injured. A two-story building was destroyed by a direct hit," the press service of the Ministry of Internal Affairs posted on Telegram.
As noted, a total of 23 apartment blocks, a school, two shops, a transformer, garages, and eight cars were damaged.
All specialized services work on site.
As reported, the Russian army injured 21 residents in Donetsk region over the past day.
Photos: Ministry of Internal Affairs of Ukraine