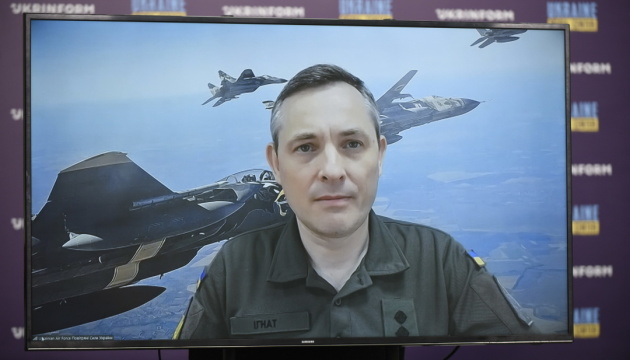 Russians increase production of attack UAVs - Ignat
Russia will increase the production of other attack UAVs besides the Shahed.
Yuriy Ihnat, a spokesman for the Armed Forces of Ukraine, said this on the air of the national telethon 'United News', Ukrinform reported'.
"We see that today, in addition to the Shaheds, there are other strike-type UAVs that Russia has produced and has in its possession. These are not only 'Lancets', but also 'Kub' type UAVs, which are also attack UAVs that were recently destroyed in the east of our country in the Dnipro region. Therefore, the enemy will definitely increase UAVs, but unfortunately, missile production is still going on. Perhaps not in the quantity the occupiers would like, but they still have it," Ihnat noted.
Commenting on the question of increased enemy attacks on energy infrastructure facilities in winter, the spokesman once again noted that they are always a potential target for the enemy.
"I will tell you that critical infrastructure facilities have always been, are and will be a potential target for the enemy. The only thing they can do is to intensify attacks on these facilities in the winter and autumn," Ihnat emphasized.
As reported, in the spring, the Ukrainian military and civilians in the frontline areas were warned that the enemy had begun using killer drones. It is the latest Russian drone 'Kub' manufactured by ZALA AERO of the Kalashnikov concern.
On June 2, Ukrainian defenders destroyed an enemy high-precision 'Kub-BLA' drone.