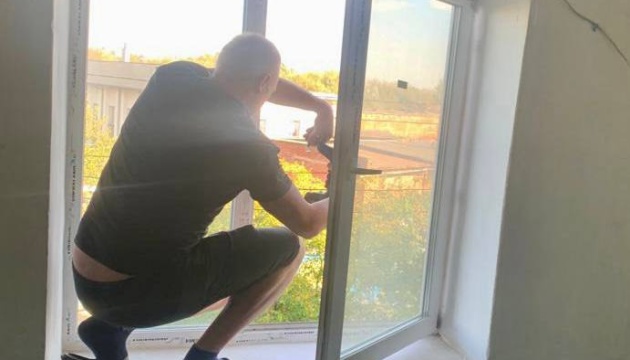 In Rivne, windows, doors being replaced in houses damaged by Russian missile strike
In Rivne, windows and doors are being replaced in houses that were damaged by a blast wave during a Russian missile strike.
Vitaliy Koval, the head of the Rivne Regional Military Administration, reported this on Telegram, Ukrinform reported.
"In Rivne, they have started replacing windows and doors in high-rise buildings that were damaged by a blast wave from a missile strike," Koval said.
He noted that according to the current data of the commission that calculated the damage, there are 36 such apartments.
As reported by Ukrinform, on September 21, energy and civilian infrastructure in Rivne was damaged by nighttime Russian missile strikes, and power supply was disrupted.