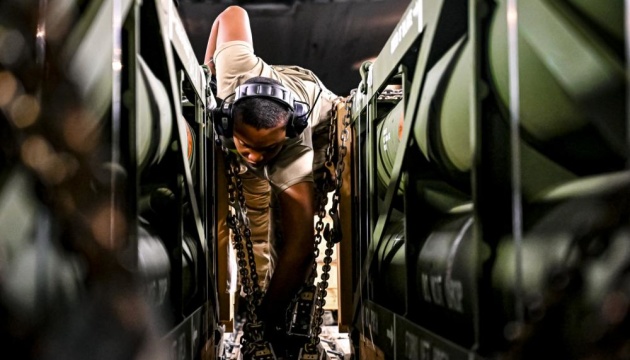 Pentagon announces new security assistance package worth $325M for Ukraine
The U.S. Department of Defense has announced an additional security assistance package for Ukraine, valued at up to $325 million.
The relevant statement was published on the website of the U.S. Department of Defense, an Ukrinform correspondent reports.
This package includes additional capabilities to strengthen Ukraine's air defenses, dual-purpose improved conventional munitions (DPICM) which are helping Ukraine on the battlefield, anti-tank weapons, and other equipment "to meet Ukraine's critical needs and to help Ukraine counter Russia's ongoing war of aggression".
In particular, Ukraine will receive AIM-9M missiles for air defense; additional ammunition for High Mobility Artillery Rocket Systems (HIMARS); Avenger air defense systems; .50 caliber machine guns to counter Unmanned Aerial Systems; 155mm artillery rounds, including DPICM; 105mm artillery rounds; Tube-Launched, Optically-Tracked, Wire-Guided (TOW) missiles; Javelin and AT-4 anti-armor systems; over 3 million rounds of small arms ammunition; 59 light tactical vehicles; demolitions munitions for obstacle clearing; and spare parts, maintenance, and other field equipment.
A reminder that U.S. National Security Advisor Jake Sullivan mentioned earlier that President Biden had decided not to supply Ukraine with ATACMS missiles so far.