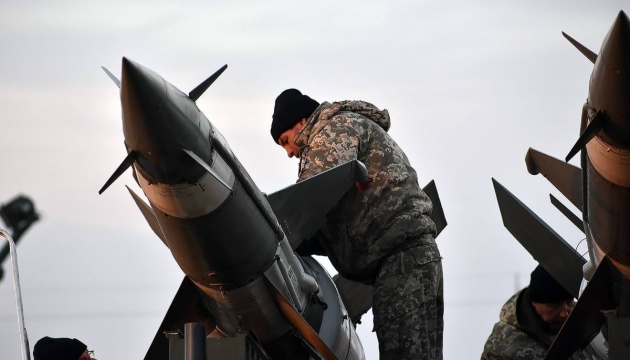 General Staff clarifies: Air defense forces destroyed 38 out of 44 Russian cruise missiles last night
Last night, the Russians launched a massive attack with 44 cruise missiles, of which the air defense forces shot down 38.
"According to updated information, on the night of September 21, the Russian Federation launched another massive missile attack on the energy, industrial and civilian infrastructure of Ukraine with 44 Kh-101/Kh-555/Kh-55 air-launched cruise missiles and six S-300 anti-aircraft guided missiles. As a result of the combat work of the forces and means of the Air Force in cooperation with the air defense units of the Defense Forces, 38 cruise missiles were destroyed," the General Staff of the Armed Forces of Ukraine posted on Facebook.
In total, the enemy launched 52 missile strikes, 44 airstrikes, and 43 MLRS attacks on the positions of Ukrainian troops and populated settlements.
As a result of Russian terrorist attacks, civilians were killed and injured. Residential buildings, civilian educational institutions, healthcare facilities, dormitories and other civilian infrastructure objects were destroyed and damaged, the General Staff noted.
As reported, the Armed Forces of Ukraine continue offensive operations in Melitopol direction and assault actions in Bakhmut direction – over 20 combat engagements took place during the day.