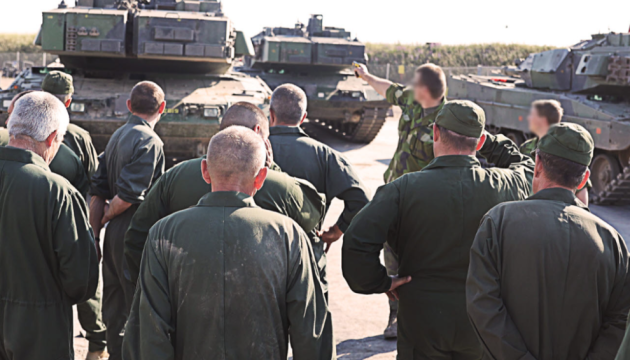 Sweden donates ten Stridsvagn 122 tanks to Ukraine
Sweden has donated ten Stridsvagn 122 tanks (modernized Leopard 2A5s) to Ukraine, and they are already on the battlefield.
Mats Ludvig, Operations Commander, Army Staff, said this in a statement posted on the website of the Swedish Armed Forces, Ukrinform reports.
"We have given them all that we can in terms of great materiel and good knowledge. We wish them all the luck in the world and that they succeed in freeing their country," Ludwig said.
According to the statement, for more than 30 years, it has constituted the backbone of Swedish mechanized brigades. Now, the Ukrainian army has some ten tanks to use in their fight to free their country. The tanks are manned by soldiers that were trained in Sweden, by the Swedish army.
According to Ludvig, on February 24, 2023, on the anniversary of the Russian full-scale invasion of Ukraine, the political decision was made, which meant that Sweden were to donate some ten tanks to Ukraine.
The Swedish Armed Forces army units, led by the Army Staff, had already prepared for this decision, including the training of Ukrainian personnel on how to use the Swedish tanks.
Sweden used to have a total of 120 armored tanks; a tenth of which have been donated to Ukraine.
Photo: Swedish Armed Forces