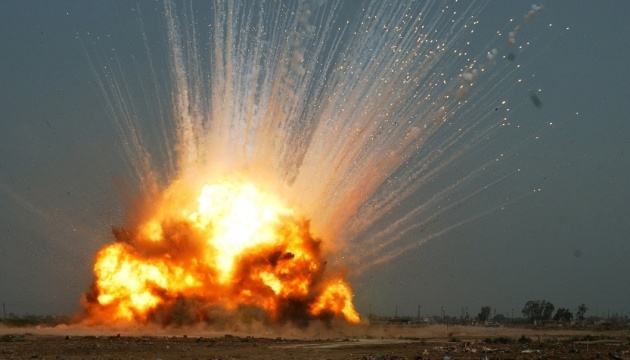 Ukraine strikes Russia's Saky air base in occupied Crimea
The Security Service of Ukraine and the Naval Forces of the Armed Forces of Ukraine launched a massive fire attack on Russia's Saky military air base in the temporarily occupied Crimea last night.
This is reported by Ukrinform, referring to sources in the Security Service of Ukraine.
"According to the data from our sources, at least 12 combat aircraft (Su-24 and Su-30) were in the airfield, as well as the Pantsir missile system. A training base of the Mojaher unmanned aerial vehicle (UAV) operators was also located there. Russians use these UAVs to coordinate their air attacks and as combat drones," the interlocutors told.
According to them, Ukrainian attacks reached the target and caused serious damage to Russian military equipment.
The Security Service of Ukraine mentioned that Ukrainian defenders had used drones to overload Russia's air defenses, and then fired the Neptune missiles.
Pro-Russian Telegram channels are confirming the significant damage and losses. At least 30 Russian servicemen were reported killed.
The Security Service of Ukraine expressed confidence that Russian occupiers can no longer feel safe within the temporarily occupied Crimea.