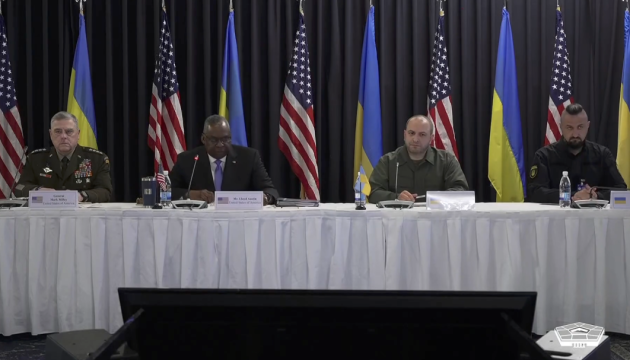 Grain destroyed by Russia would be enough to feed more than 10M people for a year - Austin
Russia has already destroyed the amount of Ukrainian grain that would be enough to feed more than 10 million people for a year.
According to Ukrinform, U.S. Defense Secretary Lloyd Austin said this in his opening remarks at the 15th meeting of the Ukraine Defense Contact Group at Ramstein Air Base in Germany on September 19.
In recent months, Russia has continued to target Ukraine's ports and its grain infrastructure, Austin said.
"These attacks have so far destroyed at least 280,000 tonnes of grain. That's enough to feed as many as 10.5 million people for a year," he said.
He added that Russia's attacks continue to threaten global food security - and to risk needless humanitarian crises around the planet.
Austin said that Ukraine's partners - nearly 50 nations in the Ramstein format – would continue to provide the country with the assistance it needs to fend off Russian aggression.
Austin also congratulated Rustem Umerov as Ukraine's new minister of defense and thanked Oleksii Reznikov who headed Ukraine's Ministry of Defense before.
Photo: AA