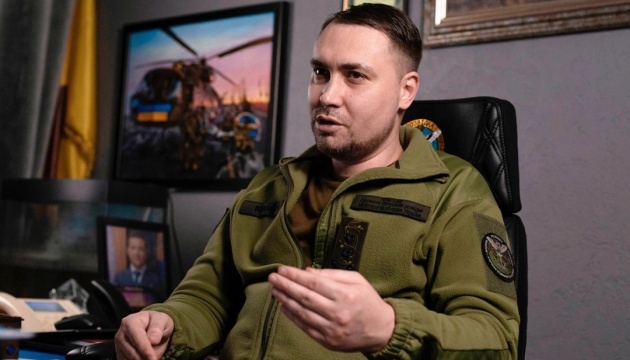 We want to get Russia out of its comfort zone – Ukraine's intel chief
Ukrainian forces want to get Russians out of their comfort zone.
The relevant statement was made by Chief of the Main Intelligence Directorate at the Ukrainian Defense Ministry Kyrylo Budanov in an interview with The Economist, an Ukrinform correspondent reports.
"We want to get them out of their comfort zone," Budanov said.
The head of Ukraine's defense intelligence agency spoke of the role of unmanned aerial vehicles in the combat missions of Ukraine's Security and Defense Forces.
"Drones will definitely make the operations to liberate our territories easier. Drones have no fear. You don't feel sorry for them," Budanov told.
In his words, there are three main objectives for Ukraine's new drone campaign against Russia: to exhaust Russian air-defense systems; to disable military transport and bombers; and to damage military production facilities. As a secondary aim, it is intended to seed disquiet among the Russian population and disrupt economic processes inside Russia.
Budanov rejected suggestions that the new strike capacity risks escalation, or casts Ukraine as an aggressor.
"No one believes the UK or United States were the aggressors in the Second World War, although they also bombed the territory of Germany," Budanov explained.
According to him, since the war started, all kinds of conventional weapons had already been used, from submarines to strategic aviation.
"War has been a constant for Russia throughout its history," Budanov added, noting that there can be no discussion of a ceasefire or a peace without Ukraine's military establishing its own facts on the ground.
In his words, Ukraine understands that this war will not end with a victory parade in Moscow.
"But neither should Moscow ever hope to hold one in Kyiv," Budanov stressed.
Photo: LIGA.net