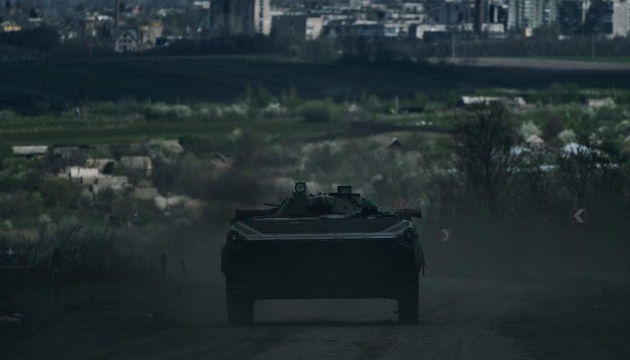 Ukraine liberates 51 sq km on Bakhmut axis - deputy defense chief
Ukraine's defense forces have already liberated 51 square kilometers near Bakhmut, including 2 sq. km in the past week.
That's according to Deputy Defense Minister Hanna Maliar, who spoke on the air of the national telethon, Ukrinform reports.
"During the stage of liberation, already near Bakhmut, we have 51 square kilometers of Ukrainian land purged of invaders. Over the past week, 2 square kilometers have been added to that," said Maliar.
She noted that Andriivka and Klishchiivka were liberated along the Bakhmut axis over the past week.
"If we are talking about the Bakhmut direction, then on the one hand, our offensive continues but on the other hand, no offensive grouping has been created there. We are attacking with the forces we use to defend, and no additional capabilities have been employed there. And it's precisely the forces initially tasked with defense also manage to advance," said Maliar.
She also noted that in the Kupiansk and Lyman directions, a decrease in combat intensity was observed in the past week as no assault efforts were reported on the part of the enemy forces.
"Mostly, the enemy regroups and accumulates forces for the attack. But our Armed Forces are preparing, being aware of the enemy's plans," Maliar added.
As reported, from February 24, 2022 to September 18, 2023, Ukraine's Defense Forces eliminated 272,940 Russian invaders, including 620 in the past day alone.