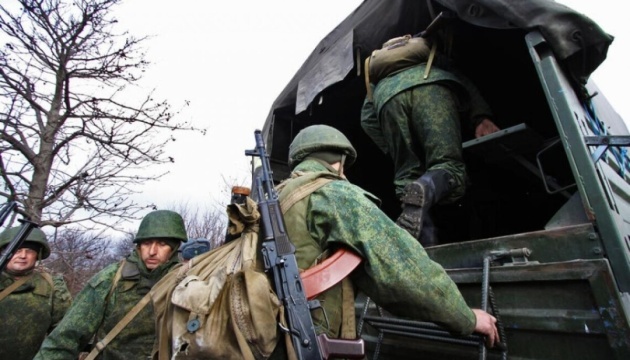 Russia amasses about 52,000 troops in Bakhmut sector
Russia has amassed 52,000 invaders in the Bakhmut sector. In total, there are about 150,000 Russian soldiers in the eastern direction.
Illia Yevlash, the head of the press service of the eastern grouping of the Armed Forces of Ukraine, said this during the nationwide United News telethon, an Ukrinform correspondent reports.
"They keep 52,000 personnel and about 274 tanks there, more than 1,000 armored combat vehicles, as well as 150 artillery systems and a little more than 120 multiple launch rocket systems," Yevlash said, when asked how many invaders Russia has amassed in the Bakhmut sector.
Yevlash also noted that, in general, Russia has concentrated about 150,000 troops in the eastern direction, as well as about 1,000 tanks, 3,000 armored fighting vehicles, about 1,000 artillery systems, etc.
However, according to Yevlash, Russians have problems with logistics, but he noted that they are "quite well equipped in the Lyman-Kupiansk direction", where various types of weapons have been recorded.
As reported, the day before, Deputy Minister of Defense Hanna Maliar said that the most active battles are currently taking place in the Bakhmut sector. Following offensive actions, the Defense Forces of Ukraine have achieved success in the area of Klishchiivka, Donetsk region.