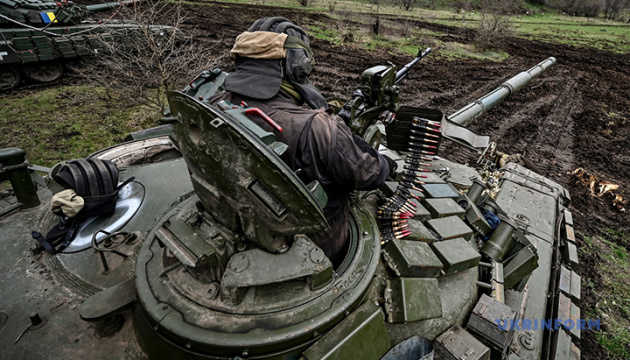 Tanker with call sign "Kamikaze"
Vasyl Dudynets from the 128th Brigade decided to drive a tank packed with explosives to destroy enemy positions
Twenty years ago, he served in the army and was trained as a tank driver in the famous "Desna" tank company. When the full-scale war started, he went to the military enlistment office, showed his military ID and found himself in the 128th separate mountain assault brigade as a tank driver-mechanic. Recently, the whole country heard about Vasyl Dudynets from Mukachevo: it was he who sent a trophy tank filled with explosives to enemy positions. After this incident, he got the call sign "Kamikaze" - if the tank had exploded earlier than planned, the soldier would have had no chance of survival.
HE BAPTIZED HIS DAUGHTER AND JOINED THE ARMY
Vasyl "Kamikaze" Dudynets has been in the Armed Forces of Ukraine since March 2022. He joined the army the day after his daughter's christening. Until then, he was a taxi driver in his native Mukachevo, before going to work in the Czech Republic, like most locals.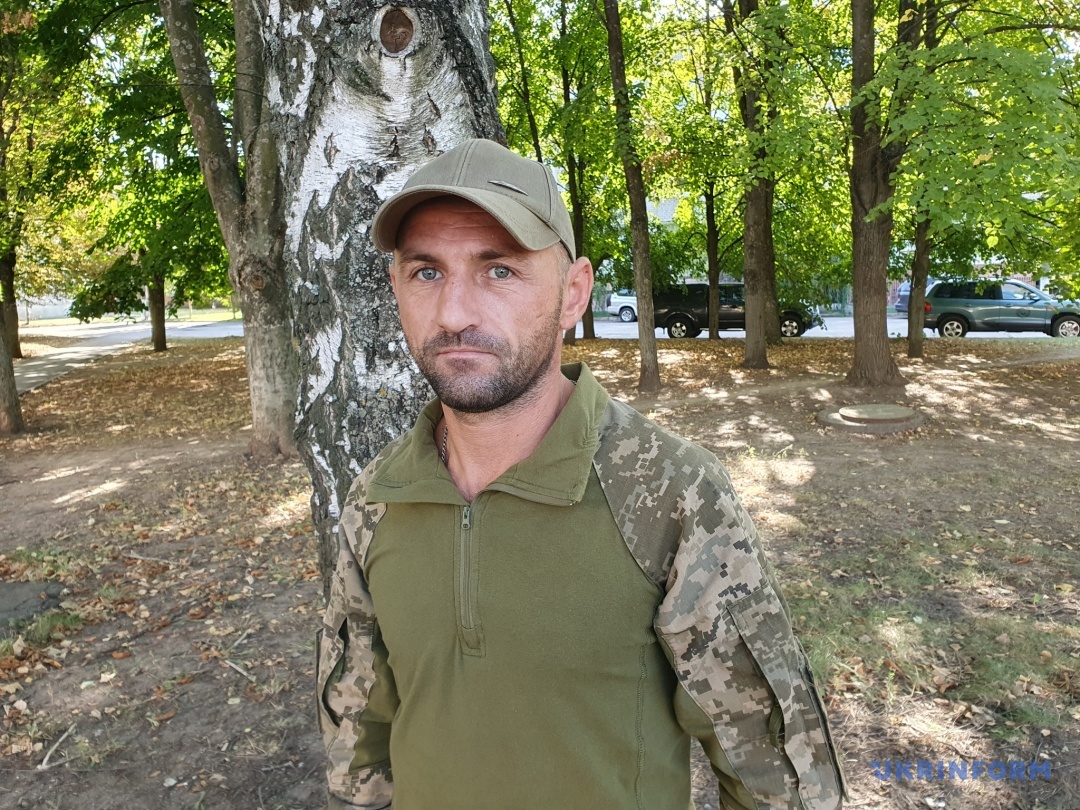 He went to the military registration and enlistment office with a friend, he says it was easier psychologically. They still serve together in the same battalion, although in different units.
Vasyl Dudynets has been in the hot spots since the beginning of the war: Zaporizhzhia, then Donetsk region, then Kherson, and now Zaporizhzhia again. All this time he has been in a tank, along with his commander and gunner.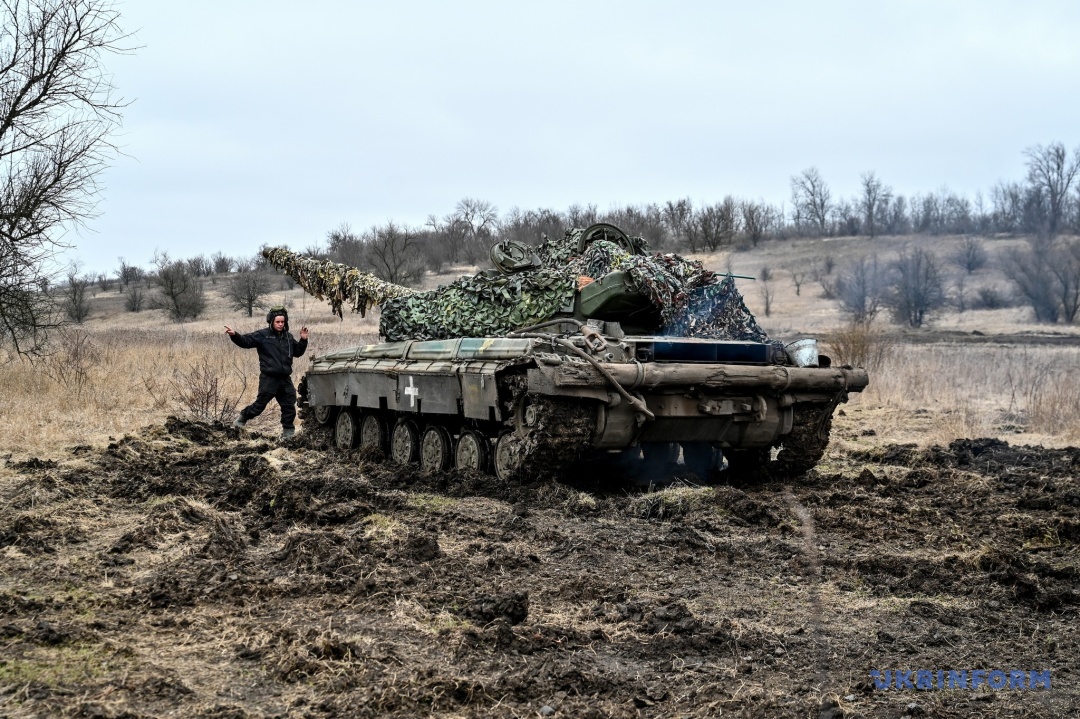 I AM IN MY PLACE IN THE TANK
He says he can't imagine any other profession in the military.
- "I've been driving all my life, it's a kind of natural element for me. In winter, before the war, I used to drive a taxi, I like to drive in general. I also like machinery, I know it, I feel it. In the army, my skills were useful: those who know how to work on a car are the ones who work. In a tank, I am in my place, it is the best possible use for me in the ranks of the Armed Forces of Ukraine," Vasyl says.
Of course, I ask the soldier about the sensational attack on Russian positions in a tank packed with explosives and why he decided to take on such a dangerous task.
- "But all our missions are dangerous. However, we usually perform them together with the commander and the gunner, the three of us. And then we had this idea to drive a tank with explosives to enemy positions. Only one person could ride in it. I volunteered. My task was to drive the combat vehicle the required distance and leave it quickly, while other people were to blow it up remotely. Yes, it was very risky, because if the enemy had hit my tank on the way, there would have been no chance of survival. On the other hand, it was an easy and quick death. That's why I dared to do it. It was my initiative, no one gave me such an order. Of course, it was a high risk, but tankers always face high risks. But the job had to be done," says Vasyl Dudynets.
However, the "Kamikaze" tanker is not trying on any laurels after this incident, and is not looking for glory in the war. During our conversation, he repeats several times that the main thing in the army is for everyone to do their job well.
Vasyl Dudynets does not have a single photo of himself near his tank - he does not take pictures with military equipment, does not share or post them online.
- "Are you superstitious?" I ask.
- "Well, that's my rule," the tanker replies, "You have to work on the tank, not take pictures."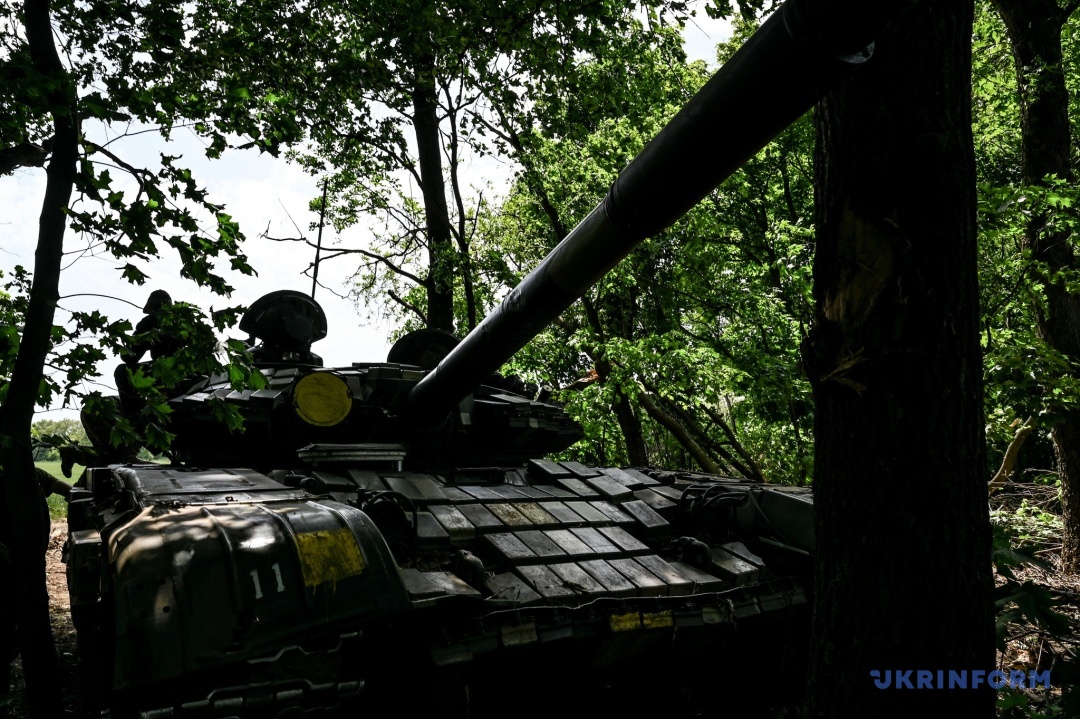 IN THE KHERSON SECTOR, A TANK WAS HIT BY A MORTAR
The tanker, however, has had his share of cases where his tank was hit. Vasyl Dudynets says it's not pleasant, but it happens in war.
- "It happened in the Kherson sector. Our tank was hit by an ATGM, and we were spotted as we were landing on our position. I had a concussion and a brain injury as a result. I recovered quite quickly and was hospitalized. We also retrieved the tank and later had it repaired."
Vasyl says that during the war, their crew did not lose a single combat vehicle on the battlefield. He does not comment on whether this is luck or professionalism.
I ask him if they ever captured enemy Russian equipment.
- "We destroyed and damaged a lot of enemy equipment, which was then 'trophied' by those who followed us. We didn't win any trophies because we were always moving forward, breaking through the enemy lines. And what was left after the battles was taken by the infantry following us."
WE ALWAYS DIVIDE THE VICTORY INTO THREE
I ask the soldier what he feels when he gets into a combat vehicle.
- "Good feelings, because I like to drive. I love the smell, the vibrations, the feel of the vehicle. My task is to drive and coordinate with the commander. You drive and execute commands, you also look around, sometimes you correct the course if you see that there might be an enemy somewhere on the side."
- "What should a good tank driver be able to do?" I ask the soldier.
- "He must know and feel the vehicle, and quickly coordinate with the crew. The reaction time is up to a second. The lives of the crew and the vehicle depend on it. You also have to be able to move away from the position correctly and quickly to avoid getting under fire," Dudynets shares his experience.
The "Kamikaze" does not like to brag, saying that his work will tell everything for him. He emphasizes that everyone in their unit is a professional, everyone knows their job, and their successes are the merit of the entire tank crew.
- "We always divide the victory into three," says Vasyl Dudynets.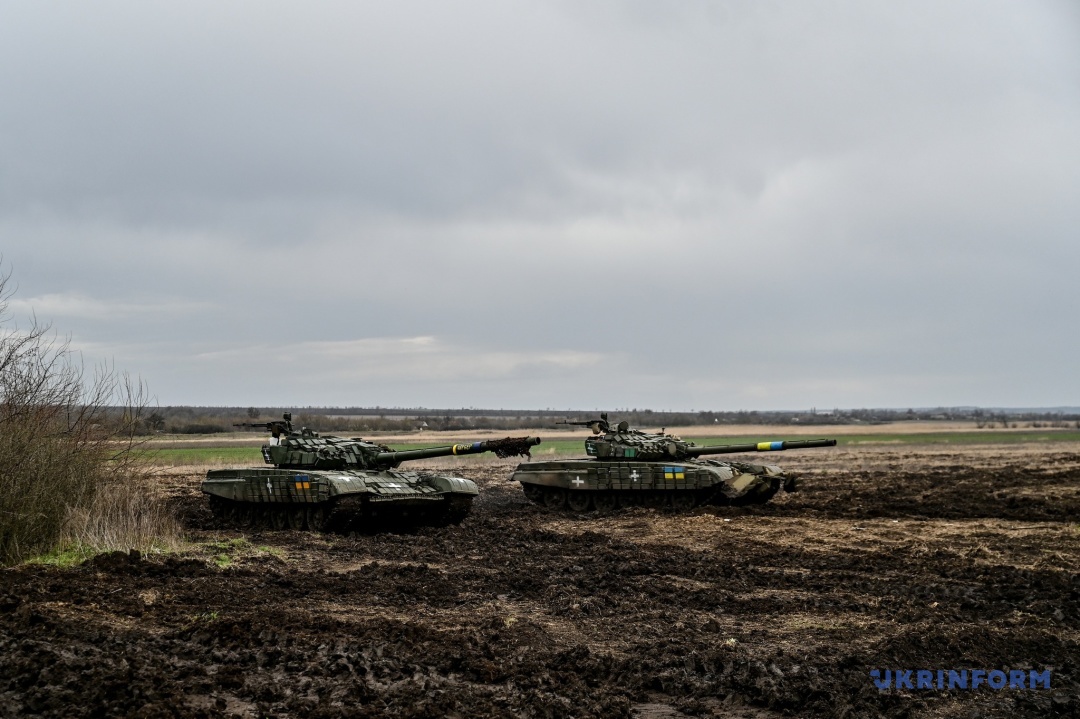 I DON'T MAKE ANY MARKS FOR DESTROYED RUSSIAN TANKS
It is interesting that Vasyl has been working on domestic tanks all his time in the army - he has never driven a Western one. He doesn't really dream of doing so, because he can fix his own vehicle if something breaks down, but he needs to learn how to work on Western equipment.
- "Our battalion works on Soviet-era tanks. Sometimes a machine breaks down: if you are a mechanic, you need to be able to quickly fix it," he says. "The commander and gunner of the tank must be able to do the same for their unit. In such cases, the commander decides whether to continue and go into battle or to withdraw during the mission."
I ask the tanker to tell me about his successful battles. He says that they are all successful.
- "The work is as follows: we break through the enemy's defense, work to destroy enemy equipment and manpower, repel Russian attacks on our positions - it all depends on the task at hand."
Since the unit is constantly in hot spots, Vasyl does not keep track of the number of battles. Just as he says he doesn't count how many enemy vehicles he has destroyed.
- "Everything goes into the general account, we do not make a notch for each Russian tank or car we hit," the soldier says.
"Of the unsuccessful ones, I remember the one when I was shot down the most.
- "I was the only one who got out. In such situations, you act as follows: if it turns out that you are alive and can get out after being hit, you get out and leave. My tank stalled after being hit, and it was impossible to pull it out the same day because there was still a battle going on. However, we managed to pull it out the next day. We take away any vehicle that has broken down or been hit in combat, but only if there is no threat to human life. If there is, we don't risk it. The lives of soldiers are the most important thing. No one will make unnecessary sacrifices."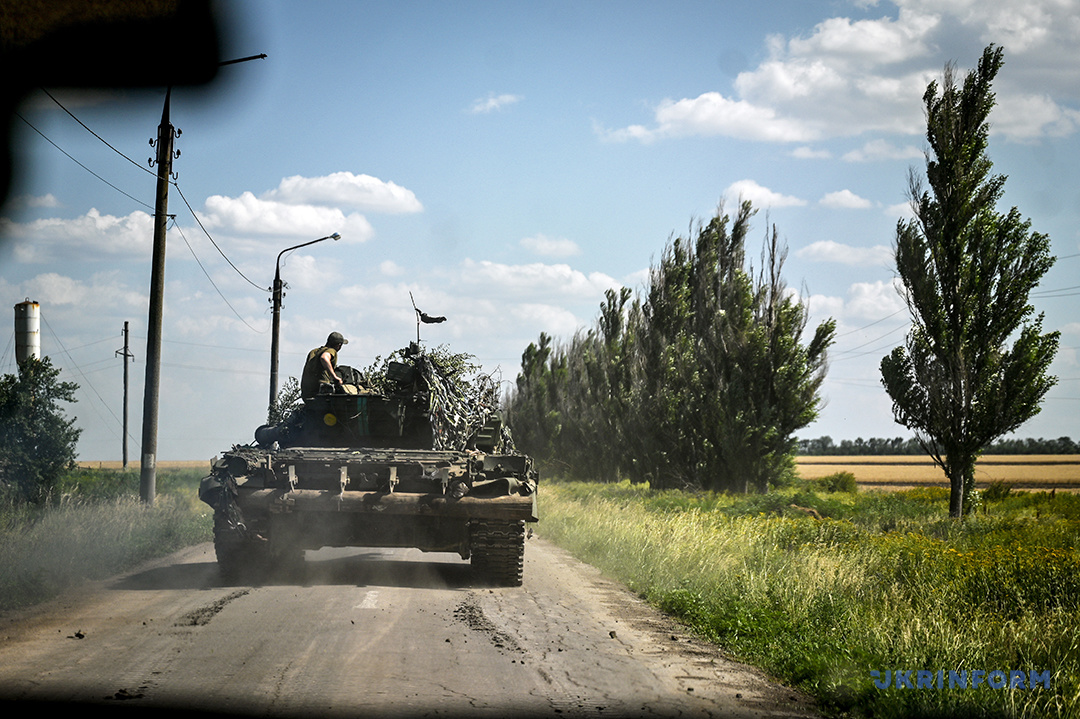 MY DREAM IS FOR THE WAR TO END
- "What is your dream as a tanker?" I ask Vasyl Dudynets finally, "What would you like to do in this war?"
He smiles:
- "My biggest dream is that this war will end and I will finally be able to go home to my children."
I also ask him what gives him the strength to keep going and fight the enemy, because he has been at the front for more than a year and a half.
- "It's very simple: I went here to defend the country, that is, to do everything in my power to prevent the enemy from advancing further into my country and to push it back beyond our borders. I joined the army because someone needs to be here. I have children, and never in my life will I allow the enemy to get to them. They have already deprived so many of our people of their homes, native towns and villages, and how many have lost their lives! How many victims we have! That is why we are here - as long as it is necessary. Yes, everyone is very tired: the guys, the commanders... I am also very tired. But we have to wait until the war is over. And then we will all go home."
Tetiana Kohutych, Uzhhorod
Photos by the press service of the 128th Brigade and Dmytro Smolienko (illustrative)