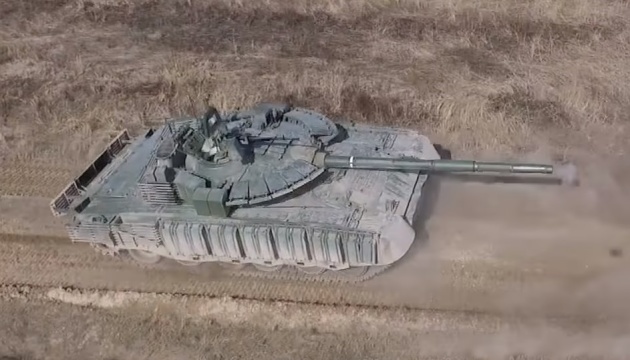 Ukraine's National Guard soldiers destroy Russia's 'indestructible' tank
Ukrainian Interior Minister Ihor Klymenko has published a video showing the destruction by the National Guard's air intelligence officers of the enemy's T-80BVM tank, which Russian propagandists called "indestructible."
He uploaded the video on Telegram, Ukrinform reports.
"A few days ago, Russian propagandists published a video about the 'state-of-the-art and indestructible' T-80BVM tank. Air intelligence officers of the 27th National Guard brigade have already conducted a real, not staged test. The result: the T-80BVM burns perfectly and explodes," the minister said.
Video: Official Telegram channel of Ukraine's Interior Minister
Picture illustration from the website defense-ua.com