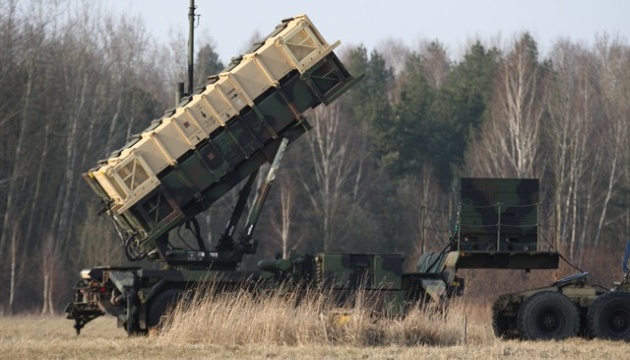 Blinken, Baerbock to discuss boosting Ukraine's air defenses - spox
Strengthening Ukraine's air defense capabilities by increasing military aid from the country's western partners to be on the agenda of U.S. State Secretary Antony Blinken's talks with Germany's Foreign Minister Annalena Baerbock.
That's according to Matthew Miller, the spokesperson for the U.S. Department of State, an Ukrinform correspondent reports.
"Boosting Ukraine's air defense is, is been something that the secretary as well as (Defense – ed.) Secretary (Lloyd – ed.) Austin and the national security adviser and the president himself worked on since even before the beginning of this war, working to provide air defense systems to Ukraine," the spokesperson said.
In this context, he noted that the U.S. together with allies and partners have been consistently providing Ukraine with air defense systems and components to them.
"So we will continue to do that. I'm sure it's a matter that he (Secretary of State Antony Blinken – ed.) will speak with his German counterpart later this week," said Matthew Miller.
As Ukrinform reported earlier, German Foreign Minister Annalena Baerbock, who visited Ukraine on September 11, left for the United States, where, in particular, she is scheduled to visit the Air Force base in Texas and meet with Secretary of State Antony Blinken.