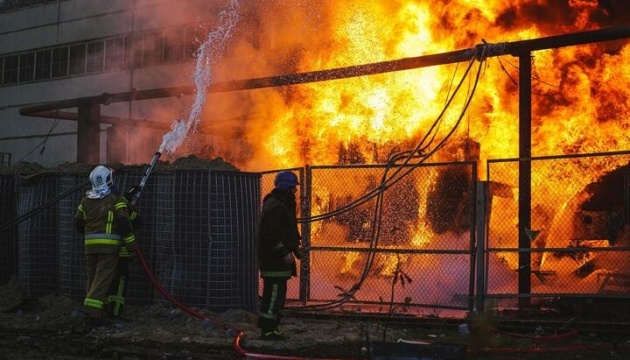 Russia will fire missiles again this winter. But it will have half as many as last year
We have more air defense systems, while Russia has less missiles. The attacks will not be as intense as last winter, but the threat has not disappeared
Last year, Russia regularly and massively attacked the energy infrastructure in Ukraine, terrorizing the civilian population. The occupiers tried to leave Ukrainians without heat and light in the fall and winter. Air defense and Ukrainian power engineers heroically suppressed all these attempts. But the tension was enormous. Unfortunately, the full-scale war continues.
And now the cold season and the heating season are approaching again.
Will Russia resume energy terror in the fall of 2023? Do the occupiers have a sufficient supply of missiles to do so, and how effectively can Ukrainian air defense shoot down enemy targets now? Ukrinform found out all this.
Autumn-winter period of 2023: what should we expect from the enemy?
It is clear that the Russian occupiers will continue to attack Ukraine's energy infrastructure this year, but they probably won't be able to do so with the same intensity as in 2022.
"The Russians will definitely not give up this tactic, but I think the strikes will not be as powerful as in the fall and winter of 2022," said Oleksandr Kovalenko, an observer at the Information Resistance group.
The same opinion was expressed by Andriy Yusov, a representative of the Defense Intelligence of Ukraine: "Can there be strikes? Yes, they can. Are the Russians trying to accumulate missiles now? They are trying to. Will there be combined strikes? Yes, there will be. Will they be more massive than last winter? No, they will not".
How can you be so sure?
"This is due, on the one hand, to the fact that our air defense and counter-occupation capabilities have significantly improved. Also, the Russians do not have the ability to produce missiles in such large numbers. To carry out powerful strikes, they need to accumulate ammunition for a long time. Therefore, if there are any strikes, they will be limited in ammunition," added Mr. Kovalenko.
Enemy's arsenal: how many missiles has it accumulated and can it still accumulate?
According to Yuriy Ihnat, a spokesman for the Air Force Command of the Armed Forces of Ukraine, the occupiers used more than 1,000 missiles during the last heating season - from September to March. Currently, the projected number of long-range missiles is almost twice as low - about 600 units.
"We understand that the enemy cannot afford to use the same number of weapons against our critical infrastructure as last fall and winter. Russia has fewer missiles now," says Mr. Ihnat. - "Apparently, Russia will rely more on kamikaze drones."
Viktor Kevliuk, an expert at the Center for Defense Strategies, a retired colonel of the Armed Forces of Ukraine, also shared some figures on August 30, posting the following on his Facebook page: "As of January 2023, the enemy's missile stockpile was estimated: 270 missiles for the Iskander (since January, an additional 126 missiles have been produced), 140 Kalibr MRLS (+81), about 100 X-101/X-55/X-555 (-18), about 75 "Kinzhal" hypersonic missiles (+22), 150 X-22/32 (-12)."
According to the expert, the production capacity of the missile industry of the Russian defense industry is several dozen missiles of various types per month.
"Although the sanctions are hampering them greatly, the reduction in the intensity of missile attacks has allowed the enemy to accumulate a certain stockpile. The enemy is improving targeting and decision-making speed, selecting targets more carefully and choosing flight routes to bypass the air defense of the Defense Forces. The enemy is reconnoitering Ukrainian infrastructure and may launch a series of missile and UAV strikes in late September or October. Future enemy missile strikes may use only about 10-30 missiles, but will be accompanied by a much larger number of Shahed-131/136 attack UAVs," Mr. Kevliuk predicts.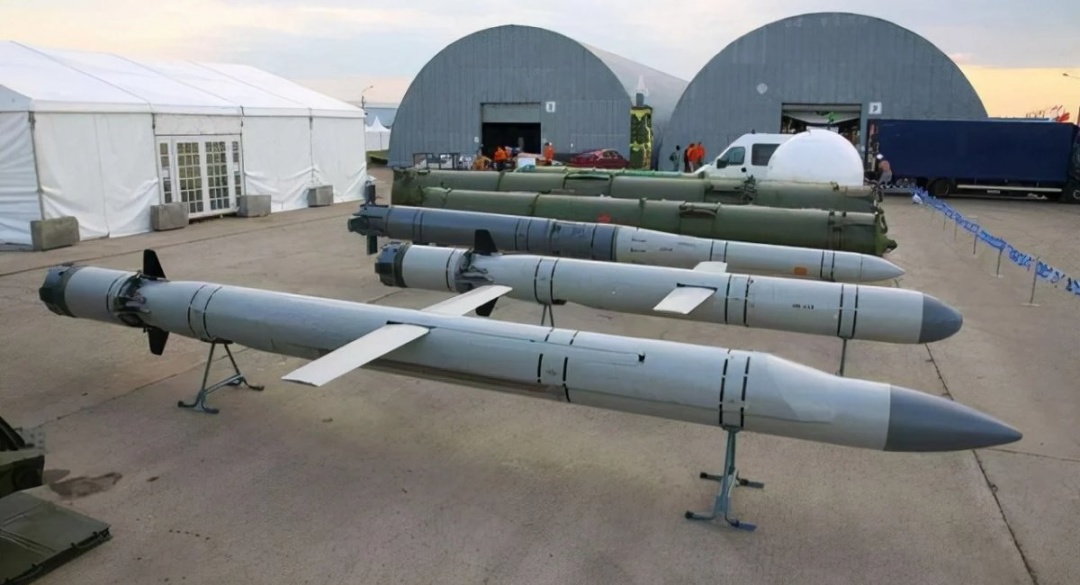 In an interview with Ukrinform, Andriy Yusov said that Russia produces dozens of Kalibr cruise missiles a month, but this does not allow it to restore its stockpile.
"As for the Kalibr, it's dozens per month, and the Iskander is a smaller number of units. These are rather limited production capabilities that do not cover costs and do not allow restoring stocks available until February 24, 2022. They solve some problems by means of "gray imports" and smuggling, but this does not fully cover the needs of the Russian military-industrial complex," said the representative of the Defence Intelligence of Ukraine.
Currently, Russians use the newly developed missiles on a regular basis. Also, the drones launched by the occupiers are all from new batches.
"But these are mostly not Russian drones, if we are talking about Shahed. These are all large-scale assemblies of Iranian attack drones with certain elements and materials produced in Russia. In general, the Russian military-industrial complex is now focused on decommissioning and, if possible, modernizing or restoring old Soviet equipment. Opportunities for deep modernization of new weapons production have significantly decreased in Russia due to sanctions. Russians have serious problems with modern optics, electronics, and chips. And today there is no source that would allow them to solve these problems," Mr. Yusov added.
And this is Oleksandr Kovalenko: "The enemy's missile components are more scarce now than last year. Although they can produce new missiles, this process directly depends on the supply of certain smuggled components, such as electronics. For example, as for the X-111 and X-555 missiles, Russia produces an average of two per day, i.e. 40 to 60 missiles per month. But they also use and spend them. Now there are no signs that they have accumulated X-101, X-555, that they are stockpiling. Because they use them regularly."
The expert points out that the Russians are using these missiles in exactly the amount in which, according to available information, they can produce them: "I have analyzed the launches of X-101/555 missiles in Ukraine from July 26 to August 30, 2023. Here are the statistics: July 26: 36 launched/33 shot down; August 6: 20/13; August 15: 20/16; August 27: 4/4; August 30: 28/28".
According to him, from July 27 to August 30, Russia could have produced a maximum of 68 X-101/555 missiles, and launched 72 missiles at Ukraine during the same period (not including the July 26 attack). Therefore, the expert concludes that the frequency and mass of launches roughly corresponds to the number of missiles produced during this time.
The enemy's situation with sea-launched cruise missiles is worse.
"The same "Kalibr"... They can produce an average of 30-35 units per month. But they are trying to constantly increase production," emphasizes Mr. Kovalenko. - "The Russian Federation also has a production facility for "Oniks" missiles. I can't tell you the exact number of these missiles, but they are the ones the enemy mainly uses to strike Odesa and Odesa region," says Kovalenko.
And about the reports about the deployment of 46 Iskander launchers around Ukraine...
"Where were they before? Weren't they near our border or in the temporarily occupied territories? They are there, and they are on combat duty. There is another question here. The Iskander missile is not so massive that it can be fired left and right. Its production is much more complicated than the production of the "Kalibr" and the X-101 and X-555, and therefore its use is not as frequent. There is another question: 46 launchers means 92 missiles, but do they all have the appropriate launcher load, i.e. a full warhead? After all, the production of missiles for Iskander is about 5-7 units per month," the military analyst added.
Another issue is the Shahed-136 drones: "Nowadays, there is indeed a wider use of Shaheds. It is difficult to say whether this is due to the localization of their production in the Russian Federation or, perhaps, to the many-fold increase in supplies from Iran. However, I have not seen any convincing evidence that the plant in Russia has actually started to operate at the level of mass production."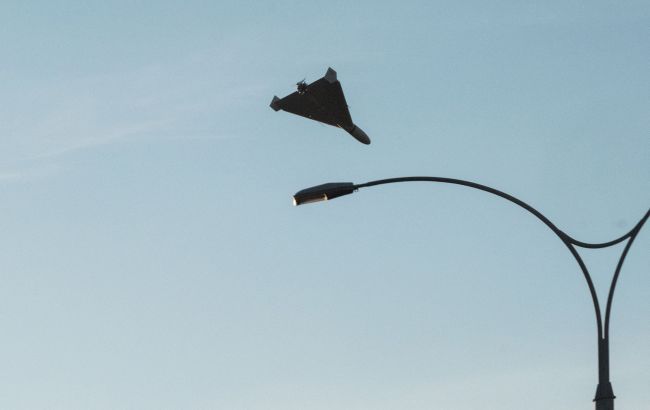 And the numbers don't tell the whole story.
"In August, 167 Shahed-136s were launched in Ukraine, in July - 246, in June - 197, and in May - 413. From these figures, we can conclude that there is no talk of launching a plant in Russia with mass production of Shahed-136s. The August raids are no different in number from the raids over the past 3 months, and they are even less than that. However, I think it is the drone component that will outweigh the missile component this fall and winter," emphasized the Information Resistance group observer.
At the same time, Mykhailo Samus, director of the New Geopolitics Research Network, models the theoretical and practical side of this issue.
Theoretically, Russia can concentrate virtually everything it has or will soon receive from Iran and North Korea.
"That is, it can use all available missiles and kamikaze drones to strike Ukraine on a large scale overnight. Our air defense system, like any other air defense system in the world, is unlikely to cope with such a challenge. However, I don't think Russia is capable of taking such a step today. Why? Because after that, they will have no missiles left at all, and will have to spend several months restoring the resource, which has been significantly depleted over the past year and a half," Mr. Samus says.
As for the practical side...
"Is Russia capable of launching hundreds of missiles at Ukraine every week, as it did last year? No, it does not have such a resource. The maximum is 100-120 missiles per month or 25-30 missiles per week. I think the enemy will act in the fall in a similar way to how it is acting now," the military expert predicts. - "That is, it will combine its attacks, launching, for example, every two or three days, first 10 missiles and 30 Shaheds, then just kamikaze drones, and then 15-20 missiles again with drones. Will Ukrainian air defense be able to cope with such a challenge? I think so. Of course, there will be some isolated cases of hits, but the effectiveness will remain at 85-90%."
And this is a very, very good result.
How much has Ukrainian air defense improved since last year?
In an interview with Reuters, Lieutenant General Serhiy Nayev, Commander of the Joint Forces of the Armed Forces of Ukraine, said that Ukraine is preparing for Russian terrorist attacks on the energy system. To this end, it is strengthening its air defense.
"We understand that the enemy has not abandoned its criminal intentions to hit critical infrastructure and harm Ukraine and its economy. Last winter, there were fewer air defense systems. Now we have more, and their effectiveness will be better," the general noted.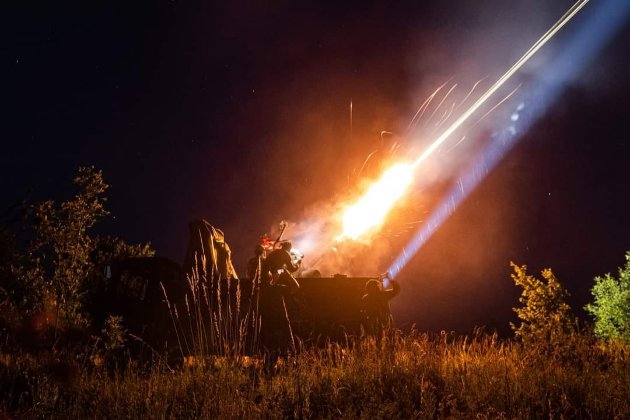 Now let's hear from the speaker of the Air Force of the Armed Forces of Ukraine.
According to Yuriy Ihnat, in the fall of 2022, when Russia launched massive attacks, Ukraine did not have Western air defense systems. The situation has now improved.
"We survived then - we will survive now. We are strengthening our Air Force, all the Defense Forces are strengthening their short-range air defense. A year ago, we had no Western medium-range weapons at all. We only received the first NASAMS and the first Iris in the fall, and then in very limited numbers," the Air Force spokesman said.
He also added that the military now calls Ukraine's air defense system a "vinaigrette." "We have such a variety of air defense equipment that is not found anywhere else in the world. These are NASAMS, Iris, Patriot, SAMP-T, and the air defense of the ground forces, which is working successfully - Gepard, Crotale, Avenger. All of this air defense is working today and is producing results, and it complements Soviet equipment that is still working effectively, such as the S-300, Buk-M1, S-125. All this "vinaigrette" works and gives results," reassures Mr. Ihnat.
Military experts generally agree with the above.
"Is the Ukrainian air defense system ready for the enemy's fall and winter terror? Since October last year, our air defense has been improving every time. We have received many Western systems. Including some of the most advanced in the world. I won't list them all - they are all available in open sources. At the same time, it should be understood that there is also classified information. I am sure that we have also received air defense equipment from our partners, the transfer of which has not been officially reported, but they are on duty," says Oleksandr Kovalenko.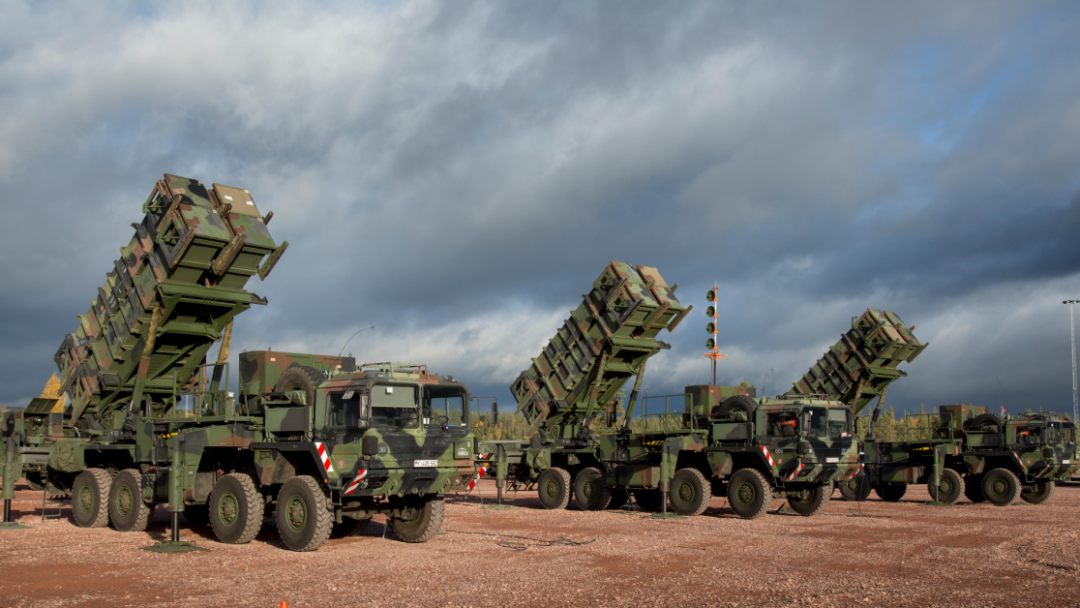 And this is Mykhailo Samus: "Our air defense has improved significantly. It is true. The number of Western-made systems has increased. So there is reason to believe that we are much better prepared to defend the upcoming heating season than last year."
Nevertheless, Russia still has the ability to harm us.
"Our air defense system will work at full capacity, but Ukraine is a big country. There are enough uncovered territories. Therefore, the need for air defense systems is still acute. "We need a lot of air defense systems to protect most energy facilities, because not all regions are as protected as Kyiv and Kyiv region," emphasizes Mr. Samus. "What systems do we still need? In principle, all of them. Long-range systems like Patriot and SAMP/T, medium-range systems like NASAMS and Iris-T, and short-range systems like Gepard. And, of course, we need more ammunition for these systems."
Oleksandr Kovalenko echoed his opinion: "The priority for future meetings in the Ramstein format remains the same - more air defense systems. Yes, the situation has improved significantly. The capital has reliable air defense, but other cities still have problems with it. Dnipro, Kharkiv, Odesa, Zaporizhzhia need to be covered. We still have a lot of work to do."
Myroslav Liskovych, Kyiv