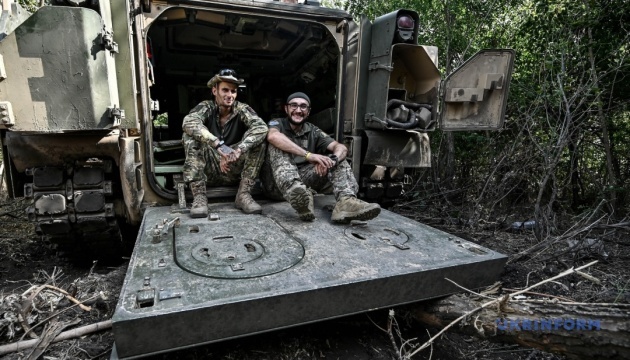 Where bees used to buzz, Bradleys now roar
What the soldiers of the 47th Brigade, who took part in the battles for the liberation of Robotyne in Zaporizhzhia, tell us
Before the full-scale war, the village of Robotyne, located in the Pologivsky district of Zaporizhzhia region, was hardly known to anyone. But at the end of this summer, it became one of the most frequently mentioned settlements. Both Ukrainian and foreign media spoke and wrote about it. President Volodymyr Zelensky repeatedly mentioned it in his daily addresses. The fighting for the village, which was occupied by Russian troops, lasted for several weeks. The Ukrainian flag flew there on the eve of Independence Day.
Soldiers of the 47th Separate Mechanized Brigade also took part in heavy battles for Robotyne. Ukrinform correspondents met with the crew of the American Bradley infantry fighting vehicle. The guys say that this vehicle has already saved many lives of soldiers, including during the liberation of the village.
MOLFAR COMMANDS THE COMBAT VEHICLE
- I've seen what Robotyne was like. I saw it in old videos. I was interested in this topic. It was a small village of 500 people, people had beehives, and it was prosperous. It was a picturesque place, but now there is nothing left. Absolutely nothing. Not even a single building. The Russians are now throwing KABs and FABs at it, getting it as much as they can. They are wiping it off the face of the earth to prevent us from gaining a foothold there. They have completely destroyed the village," says a soldier with the call sign "Molfar".
He is a gunner operator of a Bradley combat vehicle and is currently acting as the vehicle's commander. He is 39 years old, from western Ukraine, Chernivtsi region.
"Molfar" has been at war since 2015. He was transferred to the 47th Brigade in late December.
- He got on the Bradley just in time. We had training abroad and then we started working here, in the Zaporizhzhia sector, he says.
He says that the training was very effective, and he was also impressed by the American approach. He recalls that as soon as difficulties or problems arose, they were quickly resolved by "fixes." The training lasted a month and a half, from mid-January to the end of February.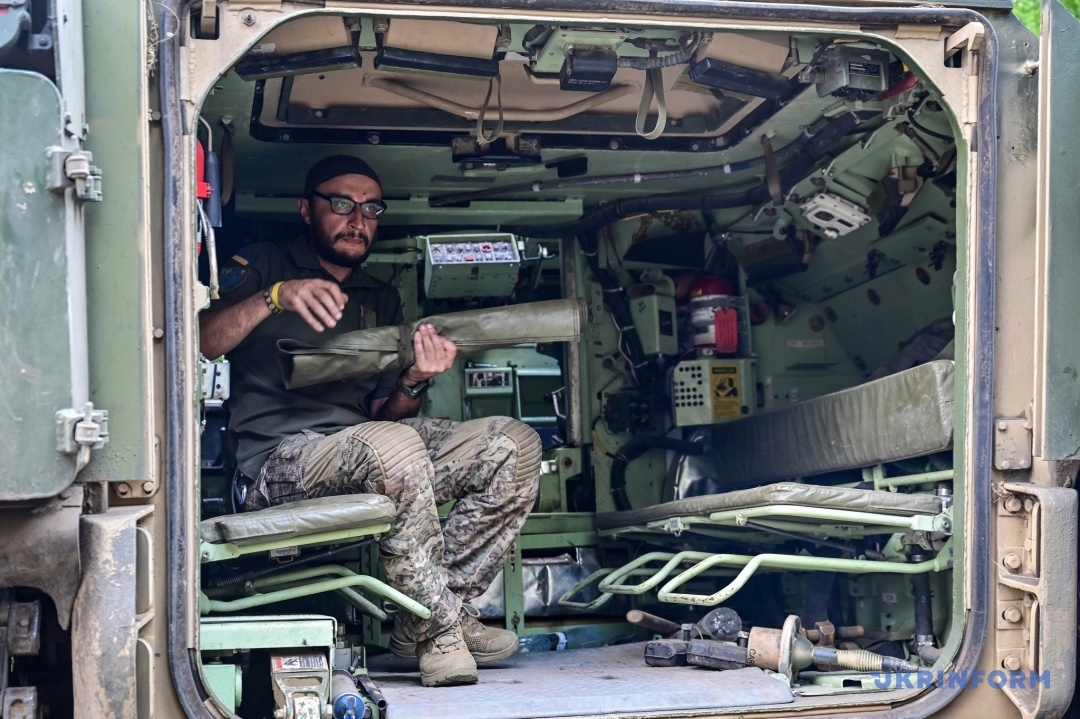 IF IT HAD BEEN A SOVIET IFV INSTEAD OF A BRADLEY, THE CREW WOULD HAVE BEEN CRUSHED
The American-made combat vehicle is really impressive. It has a very effective cannon with good stabilization, which improves the accuracy of shooting, and is equipped with thermal imaging systems and other military gadgets that help in combat. But the main advantage is that the vehicle is a reliable defense for the crew and troops.
- When you go to the battlefield in a Bradley, you have a high chance of coming back alive. The vehicle really saves lives, you can count on its armor. It can withstand a lot. If it were a Soviet BMP (IFV), we would have been crushed long ago, we would have burned up immediately. The quality of the armor, the protection of the driver and crew is much higher. The old BMP would have been torn to shreds," says "Molfar".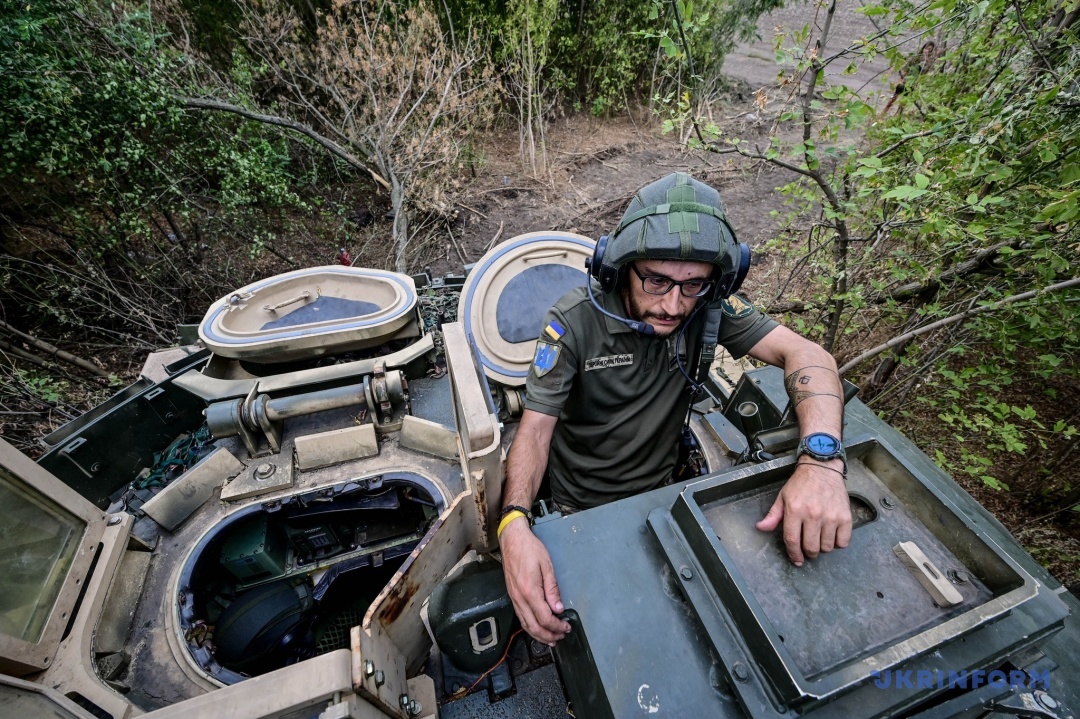 I ask him to compare Soviet equipment and Bradley in a language that any civilian would understand.
- Bradley and Soviet equipment are like Mercedes and Zaporozhets. This is the best comparison. They both drive. They both perform their functions. The main difference is how it preserves life in extreme conditions.
- This is space. I have not driven a better vehicle yet, admits the 28-year-old Bradley mechanic with the call sign "Revo".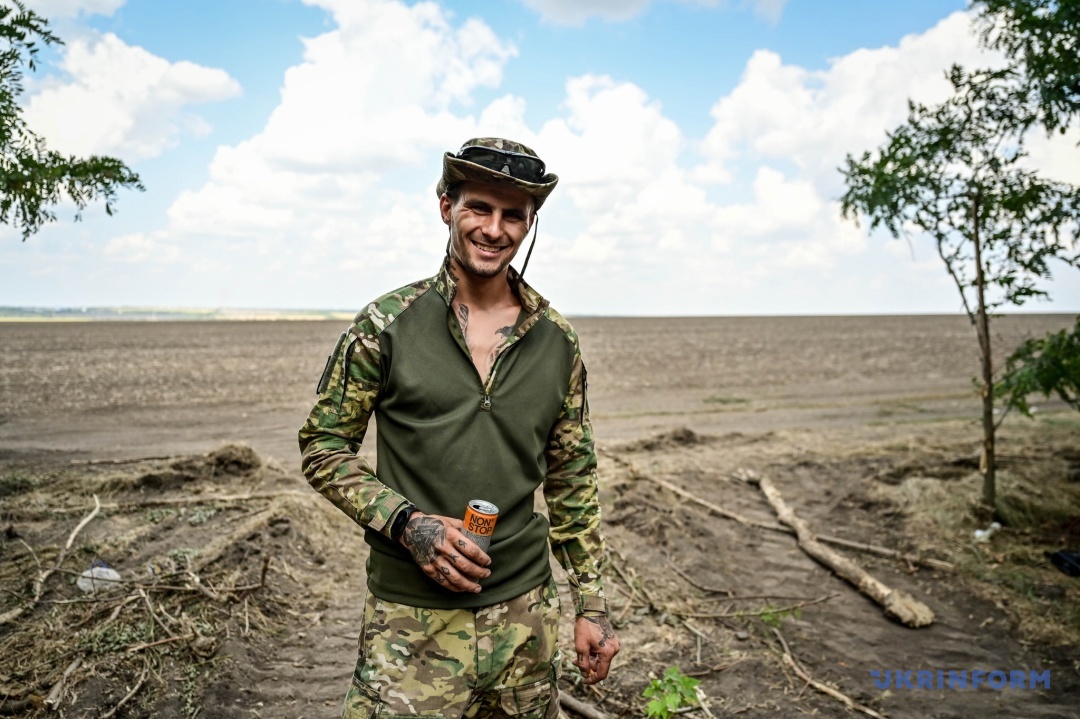 He says he is good with machinery, saying that in his civilian life he drove a lot of things.
- Loaders, excavators... I like machinery, I quickly master it.
The guy also has a lot of military experience: he was an infantryman, machine gunner, sniper. And in the 47th Brigade he was going to be a mechanic-driver.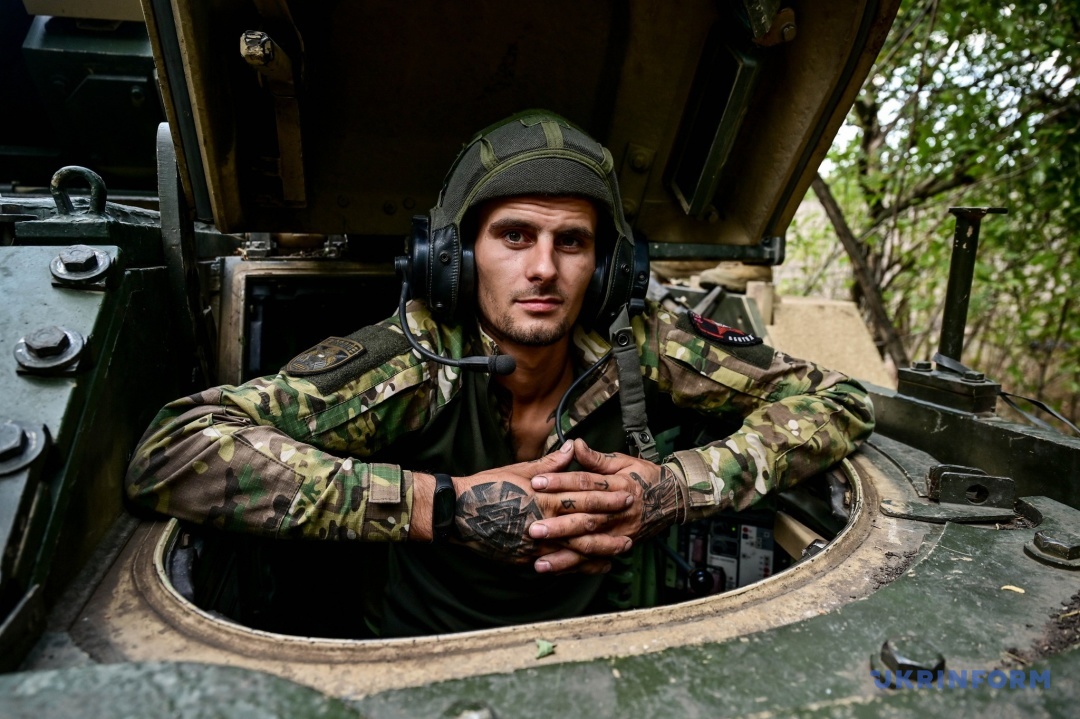 - I am one of the best Bradley drivers. I drive calmly every time, because I know what it can withstand and what it can't. I have to think about my colleagues. The lives of the crew and the people I am transporting depend on my actions. I think about them first. I know that I will pull the guys out in any case, and they will pull me out," he says confidently.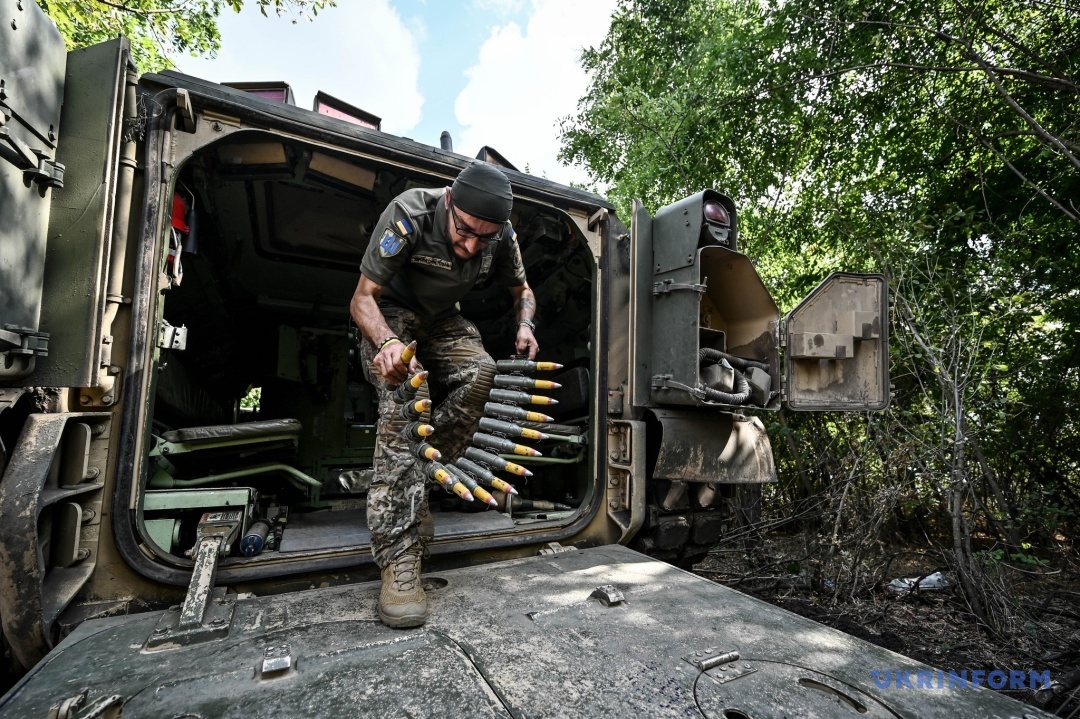 LACK OF AIRCRAFT AND DEMINING VEHICLES
The military tell us how afraid Russians are of the American armored vehicle. Sometimes they would drop everything in the trenches and run away as soon as they saw it. But it is also the main target on the battlefield.
Let's get back to talking about Robotyne. The crew of the Bradley is involved in almost every battle.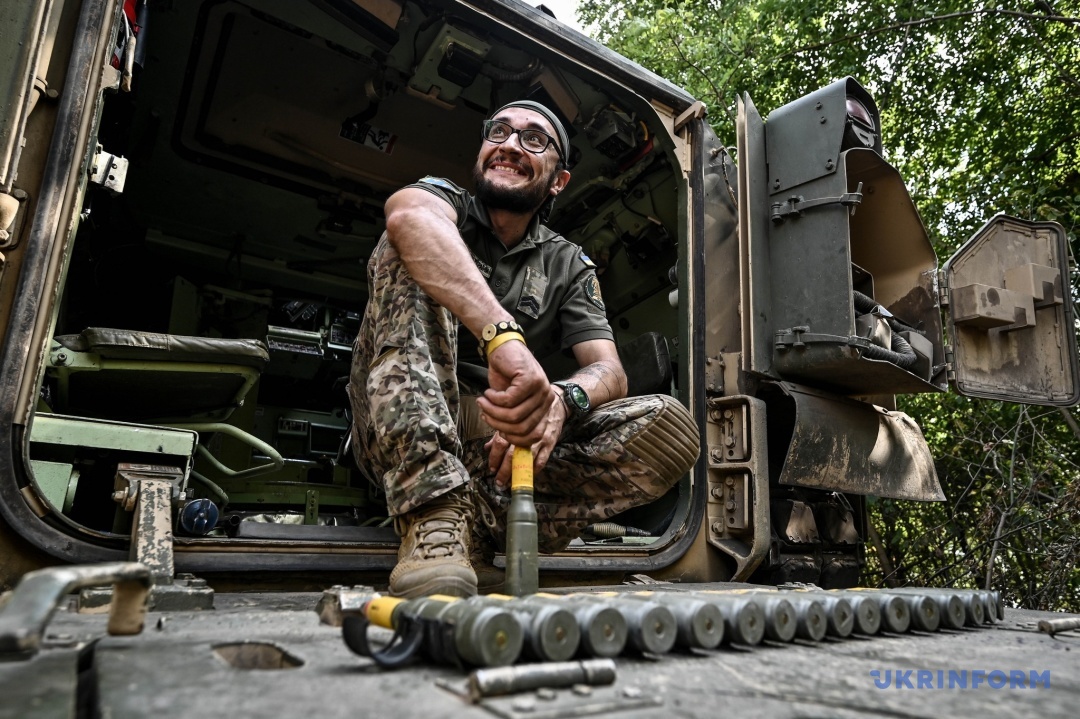 - Fighting for Robotyne, fighting further away from Robotyne is a constant job. Every day a new task, a new point. We are constantly working. Robotyne was liberated for a long time. What is the most difficult thing? Minefields. The machine needs room to maneuver. If it does, it's a miracle machine that can really blow away enemy positions. Minefields are a serious obstacle, but our mechs have already learned to be sappers, stormtroopers, doctors and evacuators," smiles "Molfar".
As it turned out, his fellow "Revo" was evacuating the wounded from the front edge of the battlefield. The guys were saved because they were evacuated in time.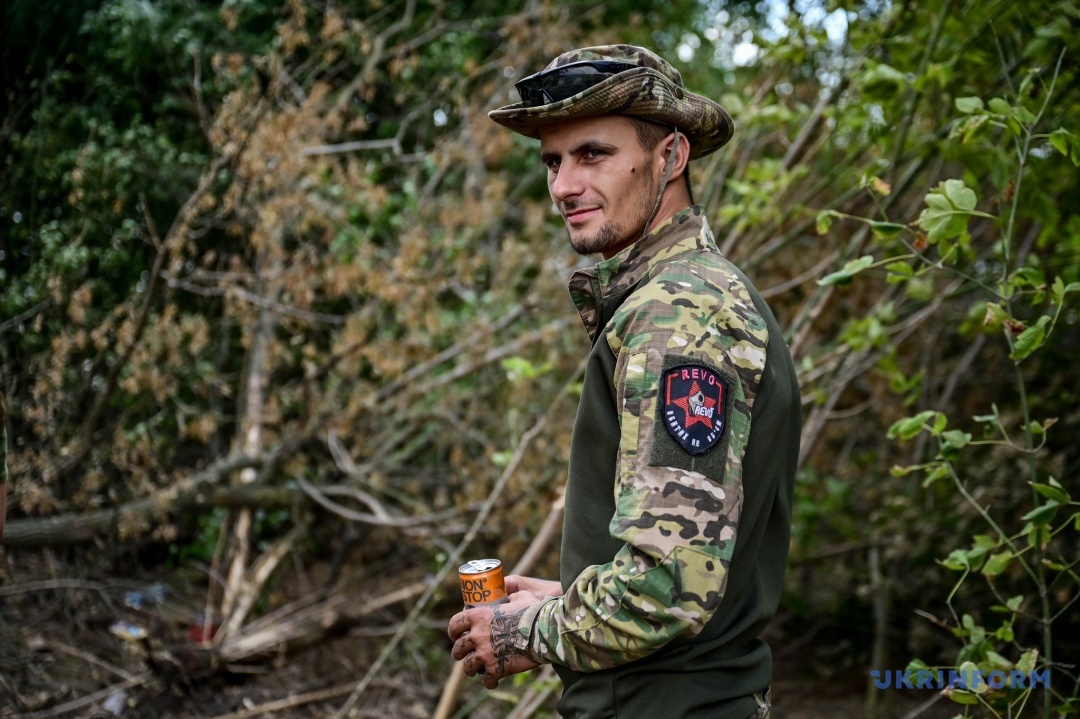 I ask the soldiers to share their memories of the hardest day. They say it was when they were taking the bodies of their fallen comrades from the front.
- Battles are similar to each other. Each battle is hard, and each has its own specifics. And the hardest thing for us was to take the bodies of our fallen comrades - to find them under fire and try to take them out so that they could get to their families," says "Molfar".
In 2015-2016, he was in Pisky and Debaltseve, but here, in Zaporizhzhia, it was the hardest.
- I have never seen such a density of shelling and so many mined fields. It was incredibly difficult to pass the first line. In addition, they are firing very densely. Just the other day there were about 40 artillery hits on Robotyne. They have enough iron flying overhead," the source said.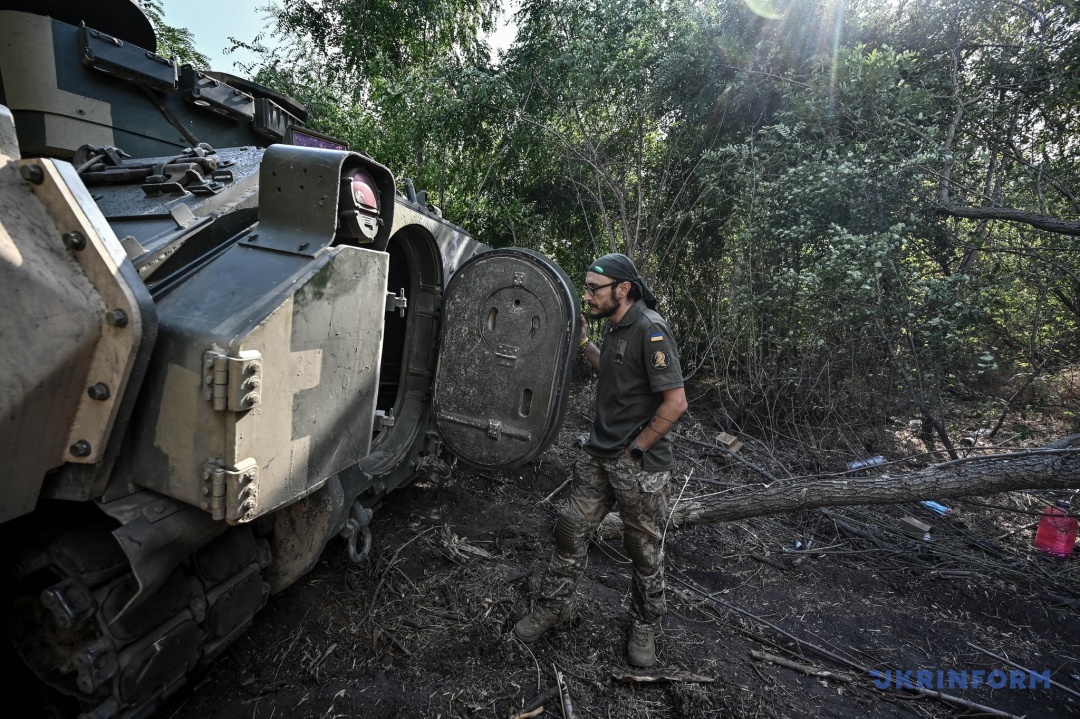 - What do we lack?" I ask.
- Aviation. We really lack it. We have to work in tandem with our "big brother" [the airplane].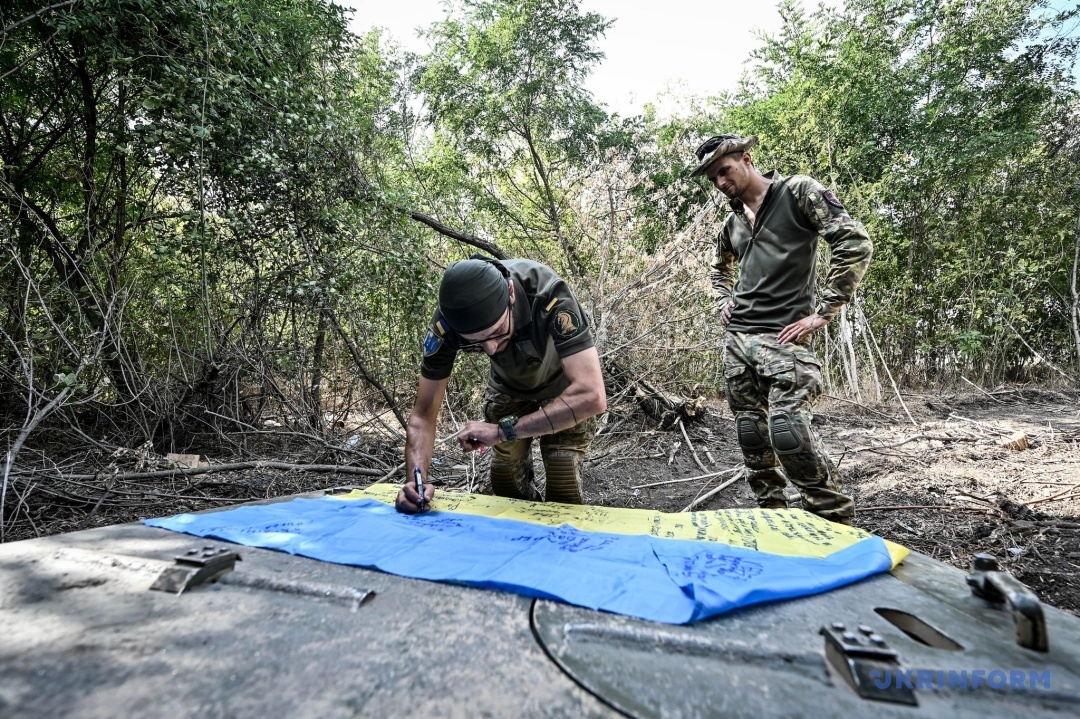 His fellow soldier adds that "it's very unpleasant when it flies close by," so the sky needs to be covered by aircraft. We also need more demining vehicles.
Olha Zvonariova, Zaporizhzhia
Photo by Dmytro Smolenko