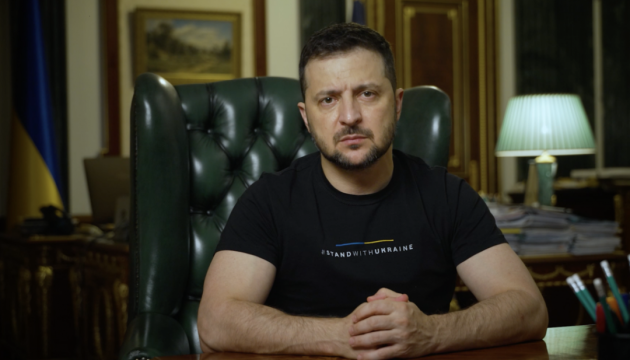 Attack on volunteers confirms war is close to everyone who values life - Zelensky
A Russian shelling attack on a car with volunteers from NGO Road to Relief once again confirms that the war in Ukraine is close to everyone who values human life and wants to stop terror.
Ukrainian President Volodymyr Zelensky said this in his nightly video address to the nation, Ukrinform reports.
"This Russian shelling once again confirms how close the war against Ukraine is to everyone in the world who really values human life and who considers it a common moral duty of humanity to stop terror and defeat evil," he said.
Video: Office of the President of Ukraine
"As of this time, it is known for certain that Canadian Anthony Ihnat was killed. Unfortunately, Spaniard Emma Igual was likely killed too," Zelensky said.
Two more volunteers who were injured in the attack - German Ruben Mawick and Swede Johan Mathias Thyr - were sent to a Dnipro hospital.
Zelensky expressed his condolences to the families and relatives of the deceased air workers.
NGO Road to Relief reported earlier that four members of its team, who left Sloviansk and were traveling to the village of Ivanivske near Bakhmut, had come under fire. Russian troops fired at the car near Chasiv Yar. As a result of a direct hit, the car overturned and caught fire.