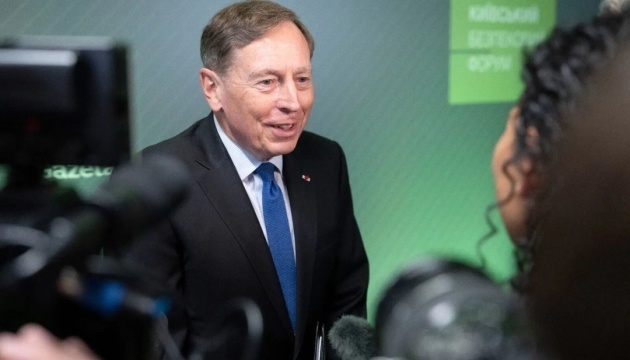 U.S. must send long-range missiles to Ukraine – ex-CIA director
Former CIA Director David Petraeus believes that the United States must send long-range missiles and speed up the delivery of fighter jets to Ukraine.
He said this in an interview with The Telegraph, Ukrinform reports.
Petraeus said that Washington should get aircraft "into the arsenal" soon and stop "dithering" over sending missiles to Kyiv.
He added the U.S. should end its opposition to sending the Army Tactical Missile System (ATACMS), which has a range of nearly 200 miles (over 300 km), while other leaders should increase their own long-range support.
"I hope that […] the U.S. will provide the Army Tactical Missile System, which would double the range of what we have provided," General Petraeus said.
ABC News, citing U.S. officials, reported earlier that the Biden administration was likely to send Ukraine long-range Army Tactical Missile Systems (ATACMS) with a range of over 300 km.