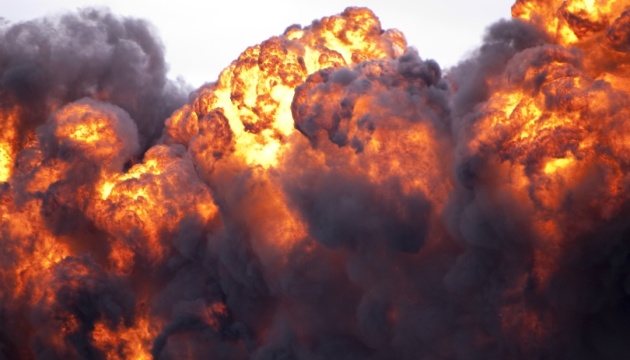 Microelectronics factory on fire amid drone attack on Bryansk
The authorities of Russia's Bryansk region reported a drone attack on an industrial facility. The Ministry of Defense of Russia claims one of the Ukrainian drones was allegedly shot down and another one – downed by an e-warfare system.
This is stated in the reports of Governor Aleksandr Bogomaz and the Ministry of Defense, Ukrinform saw.
The governor claims that an "administrative building" caught fire as a result of the attack. There are no casualties.
Local Telegram channels reported smoke coming out of the premises of the Kremniy L plant, which is one of Russia's largest microelectronics manufacturing enterprises. According to the Russian mass media, the company manufactures components for the Pantsir air defense systems and the Iskanders. This factory was previously attacked on the night of August 30.
The Russian Ministry of Defense says that they allegedly prevented an attempt by aircraft-type drones to strike objects on Russian soil. According to the officials, air defense system operating in Bryansk intercepted two drones, one of which was destroyed in midair.
Later, Bogomaz clarified that the Russian EW forces allegedly "suppressed" at least one drone, which crashed on the administrative building, which caused a fire. The blaze has already been extinguished.
The Russians blame Ukraine for the attack, but neither the Ukrainian authorities nor the military have yet commented on the case.