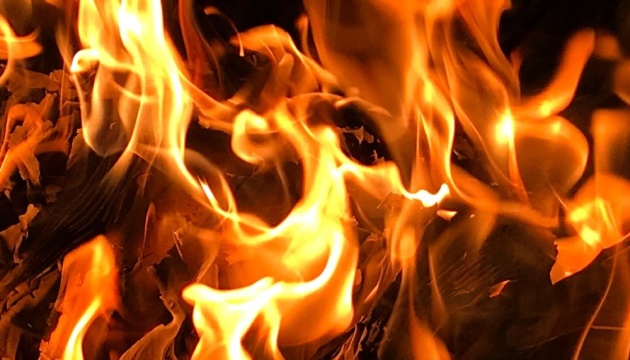 Ukrainian drone destroys Russian observation system
Ukrainian scouts employed a drone to destroy Russia's Avanpost observation system in the Northern direction.
The Main Intelligence Directorate (GUR) of Ukraine's Ministry of Defense said this in a post on Telegram, Ukrinform reports.
"In Russia, it [Avanpost] is called a 'reliable border guard.' Such systems are used by the aggressor to control the border, the territory of important facilities, and to conduct intelligence," the report says.
According to GUR, the optical system of Avanpost is capable of recognizing a person at a distance of up to 10 kilometers in daytime and up to 4 kilometers at night.
In addition, Avanpost is equipped with an autonomous power system, a radar, communication repeaters, as well as a recording server.
"This system interfered a little in the work of the Security Service and Defense Forces of Ukraine in the Northern direction, so it was turned from a 'reliable guard' of Moscow into a 'hopeless one," they emphasized.
As reported by Ukrinform, Ukrainian scouts and special forces destroyed Russia's 9S18 Kupol target designation radar station and Buk missile system in Luhansk region.