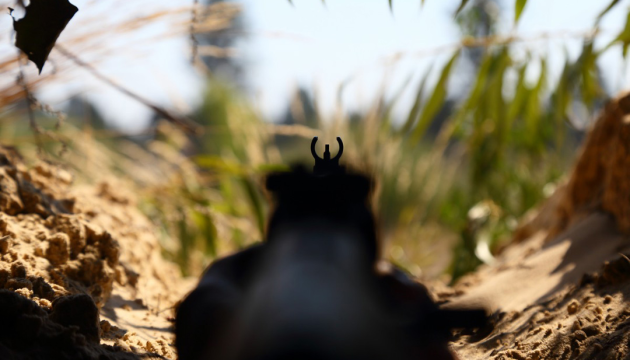 SOF snipers help capture 19 Russians in Luhansk direction
In Luhansk direction, 19 Russian invaders were captured thanks to the snipers of the Special Operations Forces of the Armed Forces of Ukraine.
"An episode of the activity of a sniper pair of the 3rd separate special purpose regiment in Luhansk direction. Together with an infantry unit, they captured 19 occupiers without a single shot," the SOF posted on Telegram.
The SOF snipers took the first two "strays" while searching for positions for work in the area of Bilohorivka. During the preliminary interrogation, the prisoners said who they were, where they were from, when they would be changed, and what tasks they had on this position.
Thanks to this information, the defense forces managed to capture 19 Russian servicemen and take up new positions in Bilohorivka direction.