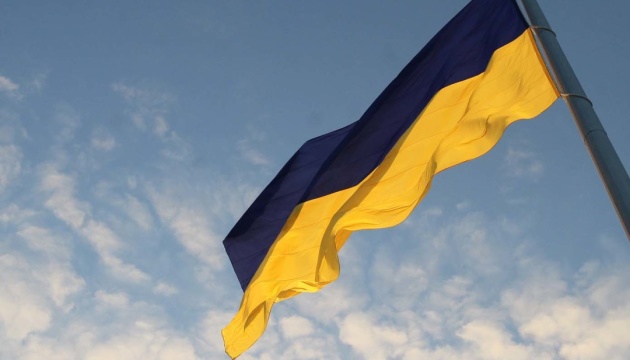 Ukrainian flag on left-bank Kherson region: Details of operation unveiled
Natalia Humeniuk, the head of the joint press center of the Operational Command "South", confirmed that the Ukrainian flag was raised on the left bank of Kherson region.
"The main aspects of combat work remain in the zone of information silence. The message is clear: we took up the baton and hoisted the flag of Ukraine on the left bank so that the local residents, who are under occupation and are under intense pressure in connection with the upcoming elections which the occupiers are trying to promote, received a sign of support that the left bank is Ukraine," Humeniuk said during the United News national telethon.
As reported, a video appeared on the Internet showing how two soldiers of the Defense Forces raised the Ukrainian flag on the left bank of Kherson region, not far from the Antonivka Bridge.