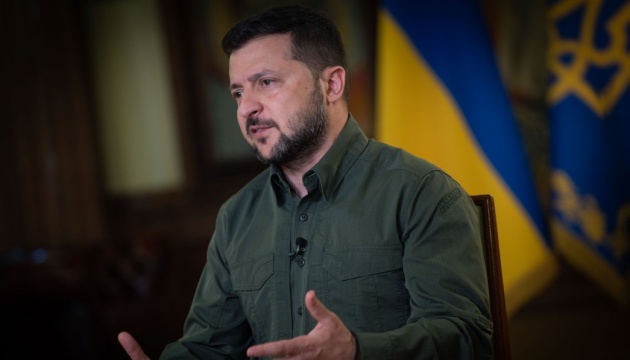 Ukraine boosts production of Stugna, Corsar ATGMs, Neptune missiles – Zelensky
Ukraine has significantly increased the production of the Stugna and Corsar anti-tank guided missiles (ATGMs) and the Neptune subsonic anti-ship cruise missiles.
The relevant statement was made by President of Ukraine Volodymyr Zelensky in an interview with Nataliia Mosiichuk, an Ukrinform correspondent reports.
"These are simply colossal numbers. This is what is needed on the front, what our military are continuously praising, and they want even more. But, you have no idea what numbers we make," Zelensky said.
In his words, Ukraine also makes NATO-standard artillery systems.
"We have domestic artillery, which is already used on the battlefield. Now we do not make just one system but have systemic production. This is still not enough but many times more than what we used to have," the President of Ukraine noted.
Zelensky mentioned that Ukroboronprom State Concern consists of numerous enterprises. Sometimes they may be criticized, but it is worth remembering that a lot of people are working there, risking their lives during enemy attacks, to make as much of what is needed on the front as possible.