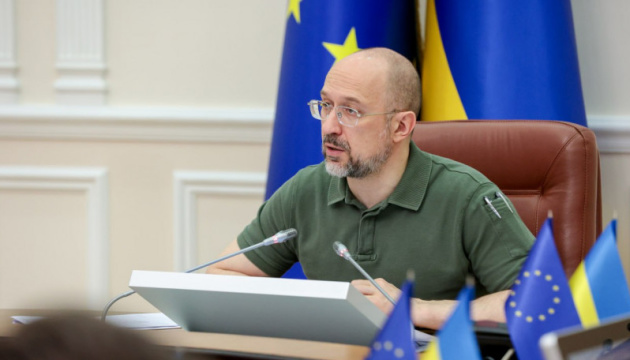 Reconstruction, demining, energy: Shmyhal summarizes results of meetings with foreign leaders
Prime Minister Denys Shmyhal called the meetings that he had with the leadership of other countries on Independence Day productive.
He said this at a government meeting, according to Ukrinform.
"Yesterday we celebrated the Independence Day of Ukraine. We held a number of productive meetings that make our country stronger. We talked with the President of Portugal about restoring Ukraine's infrastructure. Since the beginning of the year, thousands of facilities have been restored as part of the rapid recovery project," Shmyhal said.
He also recalled that they had discussed rehabilitation programs for wounded soldiers and a humanitarian demining program with the head of the Bosnia and Herzegovina presidency. The issues of the heating season, assistance to the Ukrainian energy system and the restoration of Ukraine were discussed with the Prime Minister of Finland, Shmyhal noted.
"We discussed in detail the issues of logistics and cooperation at the border with the Prime Minister of Moldova. Ukraine offers all its neighbors on the western border to launch joint control at customs. With the Prime Minister of Norway, we discussed energy and support for small and medium-sized businesses," the Prime Minister said.
And of course, Shmyhal assured, "We talked to each of our international friends about military assistance, our European integration aspirations, sanctions policy and financial support."
As reported, on Thursday, August 24, Ukraine celebrated the 32nd anniversary of its independence.
Many high-ranking foreign guests arrived to congratulate Ukraine on this holiday.