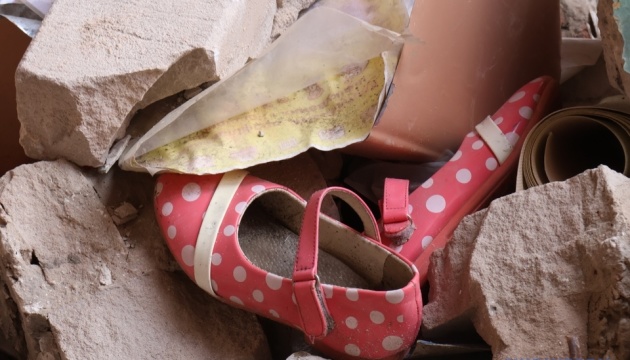 Russian army kills 503 children in Ukraine
Russian invaders have already killed 503 children and injured at least 1,115 since Russia launched its full-scale invasion of Ukraine in February 2022.
The Ukrainian Prosecutor General's Office announced this on Telegram, Ukrinform reports.
"More than 1,618 children have been affected in Ukraine as a result of the full-scale armed aggression of the Russian Federation. As of the morning of August 20, 2023, according to official information from juvenile prosecutors, 503 children were killed and more than 1,115 injured," the post read.
The figures are not final as the work is ongoing to establish them in areas of hostilities, temporarily occupied and liberated territories.
Most children were killed or injured in Donetsk region - 485, Kharkiv region - 299, Kyiv region - 129, Kherson region - 121, Zaporizhzhia region - 99, Mykolaiv region - 97, Dnipropetrovsk region - 95, Chernihiv region - 71, and Luhansk region - 67.
On August 19, a Russian missile attack on the center of Chernihiv killed a six-year-old girl and injured 15 others, aged 1 to 14.
Seven people were killed and 148 injured by a Russian missile strike in Chernihiv on August 19.