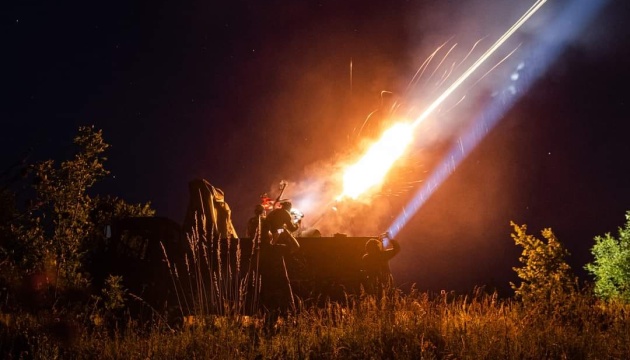 Ukrainian air defenses shoot down 15 kamikaze drones overnight
Ukrainian air defense forces destroyed 15 out of 17 enemy Shahed-136/131 one-way attack drones in the early hours of Saturday, August 19.
The Ukrainian Air Force said this in a Telegram post, Ukrinform reports.
"On the night of August 19, the Russians attacked Ukraine from the north with Shahed-136/131 attack UAVs. A total of 17 attack drones were launched from the Kursk region. Air defense was operating in the northern, central, and western regions of Ukraine," the post read.
At the same time, the post said that 15 enemy drones had been destroyed by the forces and assets of the Ukrainian Air Force in cooperation with the air defenses of other components of the Defense Forces of Ukraine.
"In the last 24 hours, on August 18, air defenses managed to destroy six Russian operational and tactical unmanned aerial vehicles of various types and a Lancet attack UAV. Over the past day, Air Force aircraft carried out more than ten group strikes on objects, areas of concentration of personnel composition, weapons and military equipment of the enemy," the statement said.