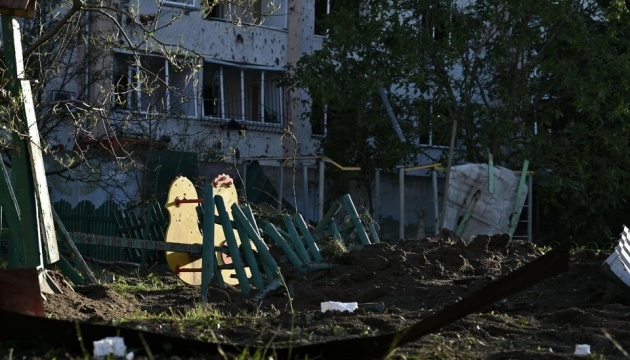 Nearly 120 buildings damaged in Lviv region after Russian missile attack
Almost 120 buildings were damaged in Lviv and the region following a Russian missile attack.
Maksym Kozytskyi, head of the Lviv Regional Military Administration, said this in a post on Telegram, Ukrinform reports.
"Nearly 120 buildings were damaged in our region – both apartment blocks and private buildings," Kozytskyi wrote.
The region's head clarified that the most difficult situation is in Zaliznychnyi district of Lviv. Nearly 100 houses were damaged there. The commission examining the damaged facilities objects said that that the most damage was caused to residential buildings on Kakhovska Street and in the medical college on Patona Street. There is also damage to houses on Horodotska, Treshchakivskoho, Harmatiya and Tiulpanova Streets.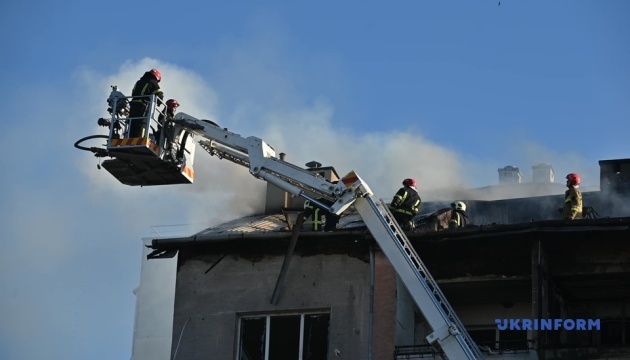 In Lviv, nearly 500 windows and more than 40 entrance doors were broken or damaged. Roofs of six apartment blocks and four private houses need replacement or repair. Cracks appeared in the walls of 17 apartments.
In Stavchany, three residential buildings were damaged and the same number of commercial buildings cannot be restored.
Four residential buildings in the private residential sector were destroyed in the village of Sukhovolia.
As reported by Ukrinform, there were six Russian missile strikes across Lviv region on the morning of August 15. Nineteen people were injured.