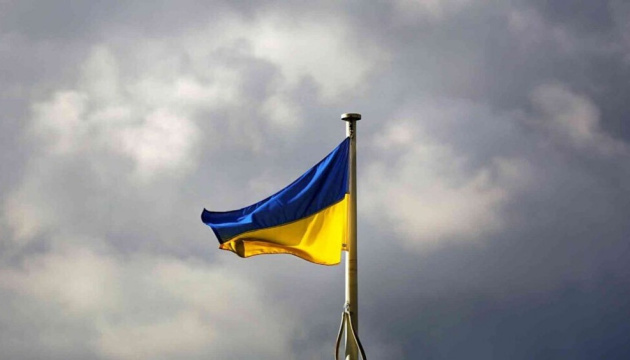 "Difficult Autumn" of Ukrainian Diplomacy: It Will Be Difficult, But Not Critical
What kind of negotiations will take place will depend on how successful Ukraine is on both fronts - military and diplomatic.
The new political season in the world in terms of diplomacy may be difficult for Ukraine. This was stated the day before by Minister of Foreign Affairs Dmytro Kuleba in a conversation with journalist Vadym Karpiak.
According to him, there is a possibility that various states will call on Kyiv to negotiate with Moscow.
"It will be a very difficult political season, I warn everyone. We will definitely win on all fronts, but it will be a difficult autumn," the foreign minister said.
When asked what a "difficult autumn" means for diplomacy, Kuleba explained that Ukraine will face many challenges, that there will be many difficult international summits where our country needs "the quantitative and qualitative presence of the whole world, not just our traditional friends from Europe and North America."
"...all these voices that are beginning to be heard in different countries of the world, saying that there are "problems" and that negotiations are needed. This is not coming from government officials, but these voices are getting louder. We will do everything to make these voices fade away," the head of Ukrainian diplomacy emphasized.
So which countries did Mr. Kuleba mean and why, and what is the reason for this? And most importantly, how should Ukraine act, what specific steps should be taken (both now and in the near future) to prevent a negative scenario?
The negotiations in Jeddah helped Ukraine to establish relations with the so-called "neutral countries," but there is still much work to be done.
In a commentary to Ukrinform, diplomat Vadym Triukhan calls the above a completely predictable situation. Moscow's aggressive diplomacy, flavored with an increase in the intensity of rocket attacks on Ukraine's port infrastructure, is bearing fruit.
"The powerful states of the Global South are thinking about how to feed their citizens and prevent a migration bacchanal in their regions, not about Ukrainian national interests. The states that are increasingly boldly insisting on a ceasefire and direct negotiations between Ukraine and the so-called Russian Federation are well known. In fact, they have already taken public initiatives on these issues. These are China, South Africa, Brazil, Indonesia, and the UAE. Plus the African Union, most of whose countries are interested in cheap grain from Ukraine and Russia. Therefore, as the autumn-winter period approaches and food shortages increase, the pressure on Ukraine will increase. And we should be prepared for this," emphasizes Mr. Triukhan.
In the West, there are also some alarming trends for Ukraine: "The training of our pilots, not to mention the transfer of aircraft, is once again postponed. And U.S. President Joe Biden and German Chancellor Olaf Scholz are still delaying decisions on long-range missiles."
Obviously, the style swing is beginning - Germany is ready to hand over its Taurus missiles, but only if the United States gives its ATACMS. And so on. We've seen this before with tanks, where they say that German Leopards will be delivered to Ukraine only if the US provides Abrams. We hope that the current situation will be resolved, just like the tank situation. Because we really need ballistic missiles. Even if they are reprogrammed with a range limit of 300 kilometers.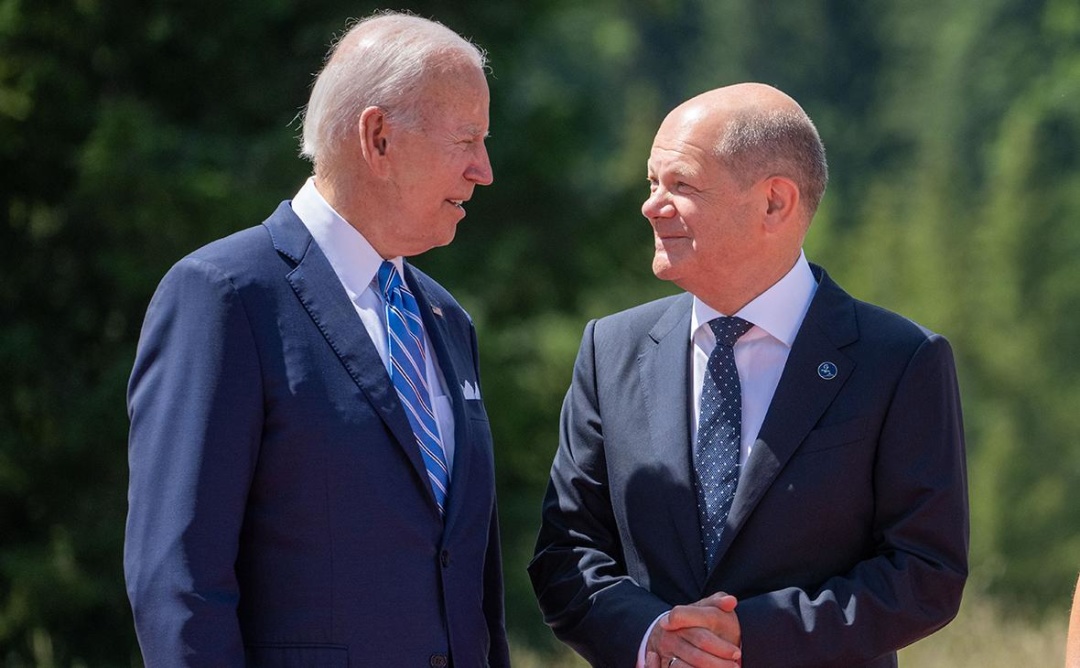 "At the same time, neither the United States nor Germany [and our Western partners in general] are ready to allow Ukraine to fail. After all, too much has been invested over the past 16 months," the diplomat assures.
Political analyst Ihor Reiterovych also shared his understanding of Dmytro Kuleba's statement: "This story should follow two parallel tracks. On the one hand, our diplomats must maintain the level of support that Ukraine currently enjoys from its partner countries. And it is not only about support in military-technical or financial terms, but also about firm support for Ukrainian proposals and the Ukrainian vision of ending the war."
The expert says that at the official level, the partner countries have not changed their position, but...
"Gradually, experts or political circles are beginning to cautiously probe the thesis that Kyiv needs to negotiate with Moscow even without the complete expulsion of Russian troops from Ukraine. They say that everything is clear with territorial integrity and sovereignty, and they have full support, but why not start with a truce? This is being said both in the United States and in some European countries, such as Germany, France, etc.," says Mr. Reiterovych. - "It is clear that such statements will continue to appear. "Everything is and will be influenced by the situation on the battlefield, in the Ukrainian economy, the socio-economic situation in partner countries, and the elections [n the United States in November next year, but the primaries will begin in late 2023 or early 2024] This is the first point."
The second point is that Kuleba's remarks concerned Africa, Latin America, the Middle East, and Asia. In these regions, there are many countries that, after almost two years of war in Ukraine, still stand aside and do not support either Russia or Ukraine in international discussions or votes.
"Of course, the recent talks in Saudi Arabia helped Ukraine to establish relations with such countries, but Kyiv has a lot of work ahead of it. Ukrainian diplomats need to turn the tide and expand the club of countries that are on our side," the political scientist added.
Why do we talk about a "hard fall" and not, say, a "hard winter"? Ihor Reiterovych points to two important points.
The first is objective. It is the situation at the front.
"Now military experts in the West say that Ukraine has a little more than two months to conduct successful offensives, because, according to their forecasts, September and part of October will be quite dry," says the political scientist. - "But in November and December, the weather conditions may change. And these changes will lead to the fact that the front will "freeze" and the counteroffensive of the Armed Forces of Ukraine will be paused. Therefore, starting in November, the "voices" that Dmytro Kuleba was talking about may become louder."
The second factor is subjective.
"After the negotiations in Jeddah, Head of the Office of the President of Ukraine, Andriy Yermak [and even earlier Volodymyr Zelensky], said that a Global Peace Summit was being prepared for the fall, where it is planned to implement the "Ukrainian peace formula" that was discussed with diplomats from 58 countries on August 12. That is, we have determined this period ourselves. Therefore, in the context of the "difficult autumn" for Ukraine, Dmytro Ivanovych was referring to both subjective and objective aspects. And it is very right that he said this publicly," Mr. Reiterovych emphasized.
What should Ukraine do?
On the one hand, as already mentioned, much will depend on the success of our Armed Forces of Ukraine.
"Much depends on how the situation at the front develops. This must be understood. That is why we should be cautiously optimistic about the rhetoric of the Western media, which has changed significantly over the past week and a half. Foreign journalists write that it is enough to dispel the "betrayal" about the Ukrainian military offensive, because in fact the Ukrainian military has made serious tactical progress that could lead to serious changes in the near future," emphasizes political analyst Ihor Reiterovych.
Yes, the Ukrainian offensive is slower than perhaps expected by the average person who is used to measuring everything in square kilometers. But from the point of view of the military, what is happening is absolutely logical. While Ukraine was waiting for months to receive weapons [and did not receive much of it], Russia was mining the territory, digging in, and building fortifications.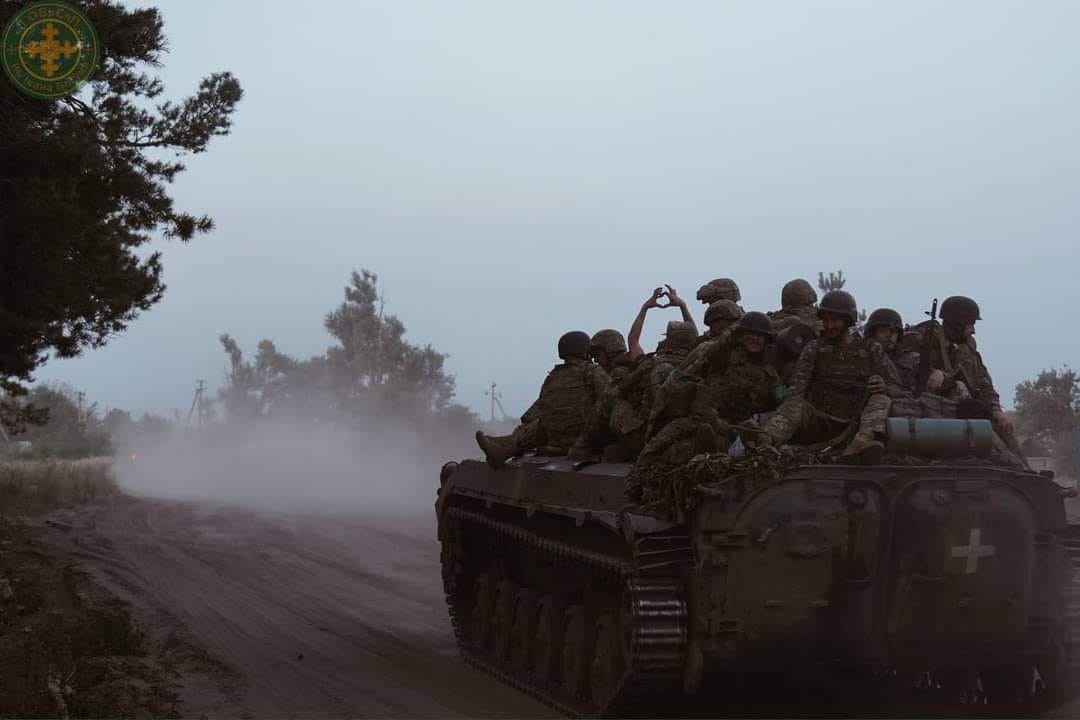 "The situation is very dynamic, so it is better to learn about some things after the fact. What is certain is that Ukraine is slowly but surely moving towards the liberation of all its territories. In the rear, we often do not see even a tenth of the picture of what is happening at the front. This is the first thing," the expert says.
The second point is that a lot will depend on the effectiveness of the working groups that were established after the negotiations in Jeddah. These groups are going to consider every single point of the plan to end the war, that is, the "Ukrainian formula for peace."
"The faster they can work out compromise positions, the more we will be able to maintain our influence on our partners and pull other countries. By the way, out of the 10 points, I think there will be no reservations on 6-7. Why? Because there are issues on which there are no particular differences. For example, they deal with food and environmental security, non-proliferation of nuclear weapons, and so on. It is unlikely that all of this will cause any serious reservations between Ukraine and other countries, even those that take a neutral position," our interlocutor predicts.
Instead, one of the key issues may be the start of negotiations with or without the withdrawal of Russian troops from Ukraine.
"Here everything will depend on whether we are capable of any compromises and, ultimately, whether there is any compromise at all that would, firstly, suit us, and secondly, suit, relatively speaking, the states of the Global South. Again, with cautious optimism, we can say that this compromise can be found, but our diplomats will have to work hard for this, not forgetting that Russia will not sit idly by either. However, if we are supported by a significant number of countries, this may not become an impassable problem either: the Russians will realize that they are left alone, and therefore there are chances that they will be forced to come closer to the conditions set out in the document," the expert added.
Important: In the coming weeks and months, Ukraine needs to secure "ironclad" support from the "heavyweights".
"It is important for the G7 to declare its support for the Ukrainian peace formula, and for other countries that are not members of the G7 but are, for example, members of the G20 to say so as well," emphasizes Mr. Reiterovych. "It is very important for us to have a unified position in the West and the EU. Because then, together with its partners, it will be easier for Ukraine to communicate with the same countries of the Global South and say: "You see, the entire European Union supports the 'Ukrainian formula'. So, if you want to work in European markets and trade with the EU without any problems, you have to make efforts to end the war and get the Russians out of Ukraine as soon as possible."
It is also very important that during this period our country negotiates and signs bilateral security guarantees [an active dialogue with the Americans, the British, and other partners is currently underway.]
"This will also be an extremely telling signal that will certainly affect our preparations for the Global Peace Summit and its outcome," the political scientist believes.
Vadym Triukhan believes that Ukraine should act in four directions.
First, to intensify preparations for the Global Peace Summit.
"At the same time, this summit should not be a declarative, empty gathering, but should result in concrete results, including a joint statement containing a roadmap for ending the war and establishing lasting peace."
Second, to work with the countries of the Global South on a bilateral basis. Where there are still no ambassadors, urgently fill the vacancies with high-level diplomats, hold regular briefings for their ambassadors in Kyiv, organize visits of the highest and most senior officials (president, prime minister, chairman of the Verkhovna Rada), etc.
"The fact that there have been no Ukrainian officials in such countries as China, India, Indonesia, South Africa, and Brazil for many months, and sometimes years, does not help to form a positive position for Ukraine in the eyes of their governments," he emphasizes.
Thirdly, Ukraine should demonstrate its own efficiency in the production of weapons and ammunition, including armored vehicles, drones, missiles, shells, etc.
"A full-fledged transfer of the economy to a military mode will demonstrate to the world Ukraine's readiness to fight for its independence and territorial integrity until victory."
Fourth, finally learn to work systematically on the information front.
"Ukrainian experts, at the expense of donor resources, mainly foreign ones, make numerous trips abroad to conduct advocacy campaigns. And these are usually Western countries. The states of the Global South remain neglected here, with rare exceptions. Personally, I know only a few international experts who, on their own initiative, on a completely voluntary basis, join political talk shows in some Arab states and India."
In general, according to the expert, the pressure that awaits Ukraine can be easily withstood.
"To do this, it is only necessary to significantly strengthen the institutional capacity of the Diplomatic Service of Ukraine, as well as to continue to demonstrate success on the battlefield, including with the use of weapons of its own production," Vadym Triukhan summarized.
Myroslav Liskovych, Kyiv