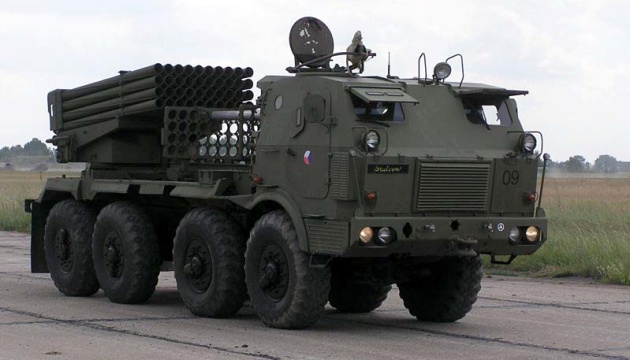 Zaluzhnyi shows combat work of Vampire MLRS crews
The Commander-in-Chief of the Armed Forces of Ukraine Valerii Zaluzhnyi showed how the crews of the RM-70 Vampire multiple launch rocket systems of the 110th Separate Mechanized Brigade named after Lieutenant General Marko Bezruchko work on the contact line.
Valerii Zaluzhnyi wrote about this on Telegram, Ukrinform reports.
He noted that the soldiers of the 110th separate mechanized brigade work 24/7.
"We arrive, set up, get ready. Three or four minutes, and we are ready, waiting for the order "fire!"," describes the dynamic work of RM-70 Vampire commander Pavlo.
According to the Commander-in-Chief, the RM-70 Vampire missile launcher carries 40 multiple rocket launcher shells. It works both in single shots and volleys. Fire control is carried out both from the cockpit and with the help of a portable device from the nearest shelter.
"This is a real beast of a machine. When it fires a full volley, the impression is simply indescribable," the military said.
As Ukrinform reported, Zaluzhnyi showed the results of the joint work of artillery and motorized infantry.