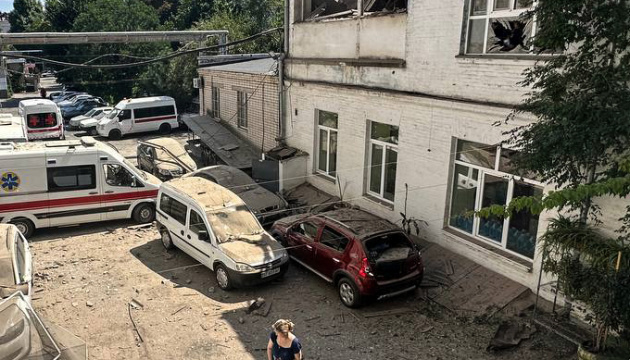 Kherson hospital following Russian shelling: Two floors damaged, operating room smashed
Two floors have been damaged in Russian shelling of a health facility in the city of Kherson. An operating room was destroyed.
The relevant statement was made by Kherson Regional Military Administration on Telegram, an Ukrinform correspondent reports.
"Two floors were damaged – surgery and otolaryngology departments. An operating room was destroyed," the report states.
Dismantling works are underway. Doctors are examining patients and health workers who were in hospital at the moment of the enemy attack. Psychologists are working with those affected.
The regional administration mentioned that a young doctor had been killed in that attack. It was his first working day after internship. Additionally, a nurse was injured, and she is now receiving medical aid.
Photo, video: Kherson Regional Military Administration