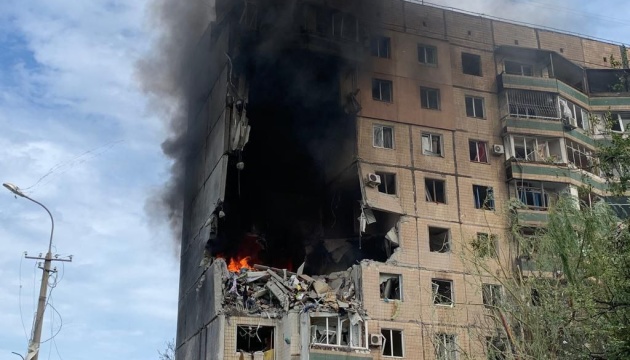 Attack on Kryvyi Rih: Number of injured exceeds 80
The number of injured in a Russian missile attack on Kryvyi Rih exceeded 80 people, including seven children.
"Kryvyi Rih is in mourning... Already more than 80 injured in the enemy attack. Seven children are among them," Head of the Dnipropetrovsk Regional Military Administration Serhiy Lysak posted on Telegram.
He added that 19 victims remained in hospitals, their condition is moderate.
According to the governor, last night in Dnipropetrovsk region passed without shelling.
As reported, on the morning of July 31, Russian troops struck Kryvyi Rih with two missiles, hitting a residential high-rise building and an educational institution. As a result of the attack, six people were killed, including a 10-year-old child. It was also known about 75 injured, including eight children. Twenty-two injured civilians, including two children, were taken to hospitals.