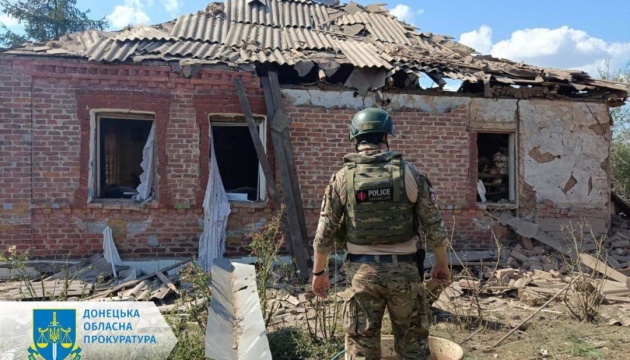 Casualties reported as Russians attack Kostiantynivka community in Donetsk region
Russian invaders have shelled the Kostiantynivka community in Ukraine's eastern Donetsk region, killing one person and leaving two others injured.
The Prosecutor General's Office reported this on Telegram, according to Ukrinform.
Under the procedural guidance of the Donetsk regional prosecutor's office, pre-trial investigations were started in criminal proceedings on the violation of the laws and customs of war (Parts 1, 2 of Article 438 of the Criminal Code of Ukraine).
According to the investigation, on July 30, at 14:15, the Russian army shelled the town of Kostiantynivka.
According to preliminary reports, the invaders used artillery. A 24-year-old man and an 81-year-old woman sustained shrapnel wounds from the explosions. At the time of the shelling, the victims were at home. Paramedics treated them on the spot.
At 05:30, Russian troops allegedly launched a missile strike on the village of Predtechyne in the Kostiantynivka merged territorial community. A hit on a private house buried a 57-year-old man under the rubble. He died on the spot from his injuries.
Shells damaged at least 12 residential buildings and a gas pipeline.
Prosecutors continue to take all possible and appropriate measures to document war crimes committed by Russian forces.